Panel to explore video games and mental health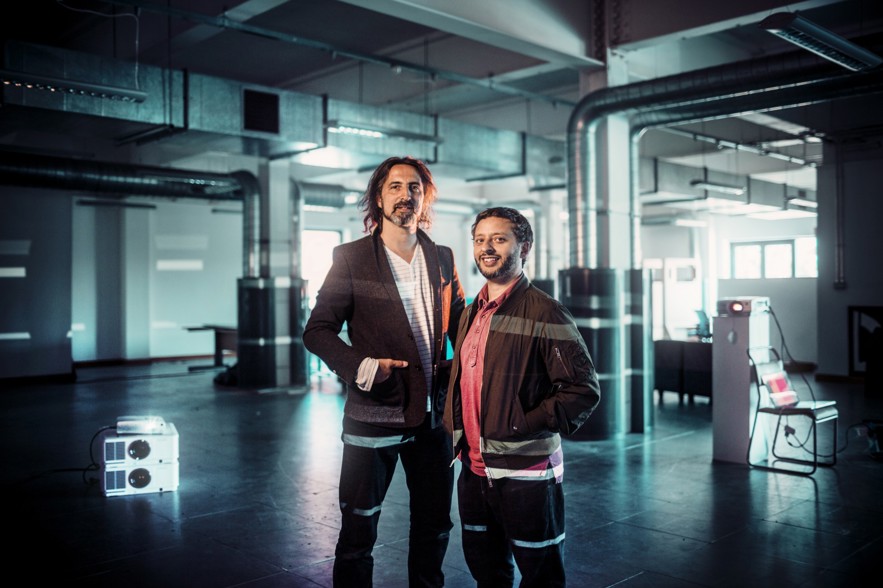 A panel discussion exploring how games can be used to open up conversations surrounding mental health will be staged in Dundee tomorrow night (October 24).
Weave by Abertay and IGDA Scotland will present 'Shpeel - Digital Design and Emotional States' from 6pm at the Vision Building in Greenmarket.
The panel event comes on the back of the fascinating new interactive installation from Biome Collective, Shpeel, which was recently showcased at the London Design Biennale.
Panel members include Tom DeMajo and Mal Abbas of Biome Collective (above L-R), Dr Kate Smith, Head of Division of Mental Health Nursing at Abertay, and Professor of Games and Tactical Media at Abertay, Joseph DeLappe, with the event to be chaired by Gillian Easson, Director of Creative Dundee.
The panel will discuss how gaming techniques might be used to tackle major social challenges such as rising mental illness and access to education, as well as how games can be used to question or provoke our political institutions.
Shpeel will also be showcased at the event so audiences can try it out for themselves.
The event is part of the the Platform series by Weave - Abertay's cultural outreach programme.
For more information and booking visit https://www.eventbrite.co.uk/e/platform-shpeel-digital-design-and-emotional-states-tickets-51011688333