National Teaching Fellowship for "highly committed" Head of School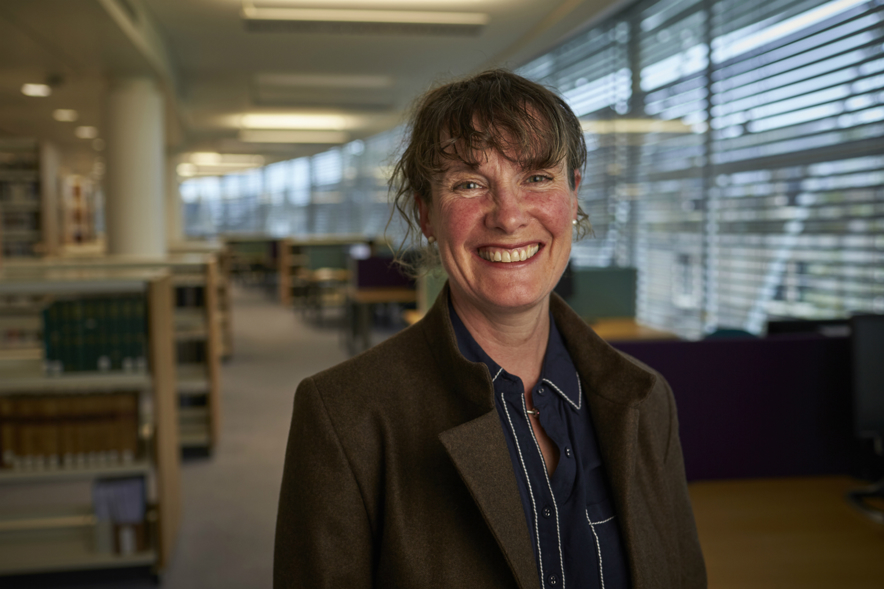 The Head of Abertay University's School of Social and Health Sciences, Andrea Cameron, has been awarded a prestigious National Teaching Fellowship by Advance HE.
The National Teaching Fellowship Scheme (NTFS) celebrates and recognises individuals who have made an outstanding impact on student outcomes and the teaching profession in higher education.
Fifty-four new National Teaching Fellows are announced today (August 30) by Advance HE, the sector body which exists to advance practice in HE leadership, governance, management, teaching & learning and equality, diversity and inclusion.
It is the first year that the Fellowships have been awarded in Scotland, with five recipients in this inaugural year, and the first occasion that the accolade has been bestowed on an Abertay employee.
"Teaching is a hugely rewarding job and it is a privilege to be part of the journeys our students take, witnessing their creativity, enthusiasm and energy" - Andrea Cameron
Ms Cameron was recognised for her work in transforming Abertay's approach to teaching and learning, including a new strategy for curriculum reform, incentivising student performance and raising the status of teaching.
Principal of Abertay University Professor Nigel Seaton said she had played a "vital role" in transforming the institution's teaching pedagogy.
He added: "Andrea is a highly committed Head of School who, through her enduring enthusiasm and her commitment to enhancing the quality of our students' learning experience, leads her colleagues to achieve great things''.
"Playing a multi-faceted role as leader, manager and practitioner and working across almost all aspects of Abertay's pedagogic transformations, Andrea is ideally placed to share our experiences with the wider sector and this Fellowship is very much deserved."
Ms Cameron said: "Teaching is a hugely rewarding job and it is a privilege to be part of the journeys our students take, witnessing their creativity, enthusiasm and energy.
"I am particularly indebted to my technological colleagues - both laboratory technicians and learning technologists - for helping me realise my ideas and innovations. They have been hugely patient and highly supportive of my efforts to engage learners with software and equipment that has real world and workplace applications."
Also announced today are the fifteen winning teams in the Advance HE Collaborative Award for Teaching Excellence (CATE), which recognises collaborative work with a demonstrable impact on teaching and learning. 
This year, up to six of the 15 winning teams will receive an additional 'Spotlight Award' which highlights work from which the broader HE sector can benefit.
Alison Johns, Advance HE's Chief Executive, said: "The award of a National Teaching Fellowship is an outstanding achievement and I know that the whole sector will join me in congratulating the 54 new NTFs as well as the CATE winners."
The 'Spotlight Awards' will be announced at the NTFS and CATE awards ceremony later this year.