Learning disabilities conference to highlight disparity in care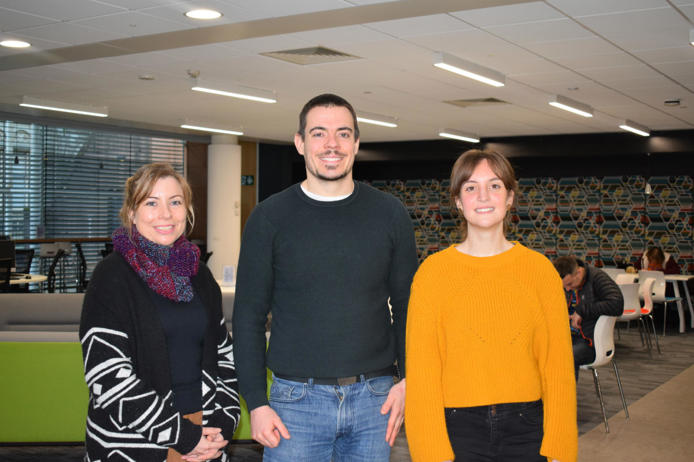 A conference at Abertay University will promote an awareness of learning disabilities in healthcare settings with a view to improving a disparity in quality of care.
According to reports, such as the Mencap publication 'Death by Indifference', people with a learning disability can often experience poorer levels of care due to staff not being sufficiently trained to meet their needs.
 The Abertay student team leading the Learning Disabilities Conference are keen to address this issue and this year's awareness-raising event follows on from a half-day session which ran last year.
"We have introduced this conference to promote awareness among student nurses," said student Iain Lindsay.
"Building on the feedback from last year we are holding a full day conference this year which consists of five workshops hosted by five external organisations."
Leading the workshops will be learning disability nurse, Carole Fraser, speech and language therapist, Karin Taylor, and children and adolescent mental health nurse, Amanda Dineen.
There will also be sessions from Tayberry Sensory Story Telling and Inform Theatre Group.
The core themes for the event will be communication, diagnostic overshadowing and consent.
Held at venues across the University, the conference runs at Abertay on Monday February 19.
The main event will be followed by an autism-friendly film screening at the Hannah Maclure Centre on Wednesday February 21 and a Volunteers Fayre in the events space on Friday February 23.
The Division of Mental Health Nursing and Counselling is supporting the conference with a budget for materials and catering.
Other members of the organising committee include students Catriona Bell and Ruth-Ann Welsh, and Abertay lecturer Tracey Kerin.
Picture (left to right): Ruth-Ann Welsh, Iain Lindsay and Catriona Bell.