Lead research roles for Abertay academics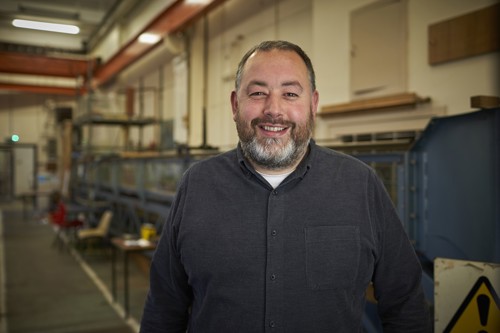 Two Abertay academics have been appointed to new Theme Lead roles with the important Scottish Alliance for Geosciences, Environment and Society (SAGES) research group.
Dr Rebecca Wade (below) of Abertay's Division of Science has been appointed co-leader of the 'Landscape Form, Use and Change: a Dynamic Earth' research theme, while Dr Dan Gilmour (above) of the Division of Built and Natural Environment, is the new co-leader of the 'Transformation in Society and Environmental Policy' theme.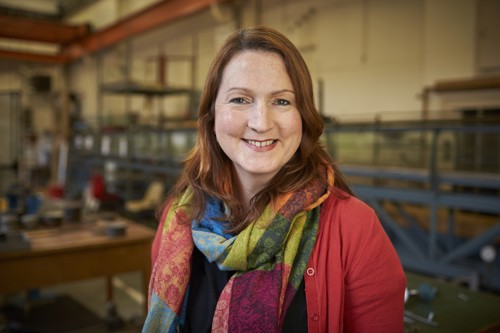 The appointments follow that of Abertay's Dr Ehsan Jorat, who was made co-leader of the 'Carbon and Biochemical Cycles: Sustaining Life' theme last year.
In addition, five Abertay PhD students are currently involved in SAGES – one of whom won the prize for best poster at the last national conference, with two others funded to travel to Germany to be trained on a supercomputing facility. 
An Abertay research degree student has also just won a SAGES funded PhD studentship, beating competition from Universities all over Scotland.
Dr Wade said: "I'm a real enthusiast about landscape research, particularly when working collaboratively and creating links to contemporary issues.
"I look forward to working across disciplines within the Landscape theme and with other SAGES themes to enhance links and to communicate the work that SAGES members do. I can't wait to get started."
Dr Gilmour said: "I am delighted to help support and influence the direction of Theme 4, developing our understanding of human processes, communication and knowledge exchange with policy makers and businesses in response to environmental change.
"I look forward to contributing the continued success of SAGES."
SAGES pools world-leading expertise in geoscience and environmental science from across Scotland's research base, creating a multi-disciplinary alliance at the forefront of earth and environmental research.
Formed in 2007, the group is a partnership between the Universities of Aberdeen, Abertay, Dundee, Edinburgh, Glasgow, St Andrews, Stirling, SAMS UHI, SUERC, UWS and the British Geological Survey, Scotland.
Click here for more information on research at Abertay.