Games students make finals of Microsoft Imagine Cup UK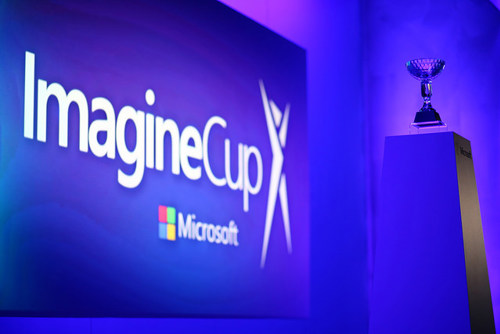 Two student teams from Abertay have made it to national finals of this year's Microsoft Imagine Cup UK, the only modern university to do so.
The international competition seeks out the most innovative, and potentially world-changing software solutions.
Taking place in London on April 6, the UK final will see the top 10 teamd take it in turns to pitch ideas to a panel of industry experts.
The top teams will progress to the worldwide finals in Seattle in July, where a prize of $100,000 is up for grabs.
Representing Abertay are team Black Light with their game Firepoint, a firefighting simulator that uses both the HoloLens and Mixed Reality headsets to teach the public and trainee fighters how to deal with different scenarios.
Students on the team include Matthew McAuley, Marc Ubach Martinez, Emily Peterson, Calvin Angove, Alice Firth, Craig Metcalfe, Liam French and William Blackwood.
Working on his own, Game Design and Production Management student, Harry Good, has also made the UK final with his strategy game War Space, which builds a game level out of the player's environment and adapts to any changes the player creates within it.
As well as the opportunity to compete in the worldwide finals, the winners of Friday's battle will also be awarded with £5000 and an X Box One X console per person.
Second and third runners-up will walk away with a cash prize of £3000 and £2000 respectively.
To find out more about computer games degrees at Abertay visit https://www.abertay.ac.uk/schools/school-of-design-and-informatics/division-of-games-and-arts/