Four projects shortlisted for Converge Challenge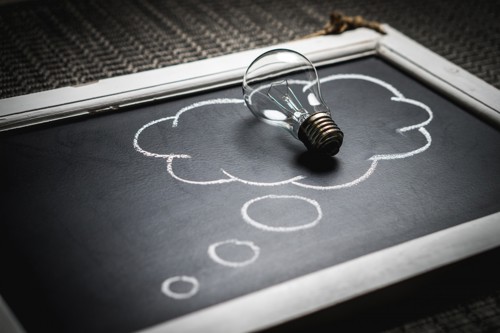 Four innovative projects from Abertay University have been shortlisted for the prestigious Converge Challenge 2018 entrepreneurship contest - the highest number of entries to make the cut from any institution.
Following a record-breaking number of entries to this year's competition, the leading Top 60 projects from Scottish Universities and Research Institutes have been revealed.
Innovative ideas ranging from women's health to virtual reality and renewables to environmental science have made the shortlist, showing Scotland's pipeline for new businesses is robust and healthier than ever.
The three Converge Challenge categories are Converge Challenge (developed idea), KickStart (early stage idea), Social Enterprise (ideas on social and environmental issues).
Abertay attained four shortlisted entries in both the Converge Challenge and Social Enterprise categories.
PhD student Tayyaba Nafees is looking at digital products and online services that provide the software industry with the latest cybersecurity information.
The ICHOS programme is investigating the possibilities of cutting edge audio technology for virtual reality.
Professor Nikolai Zhelev has been shortlisted for his work in the development and production of human stem-cell-derived "mini hearts" that mimic healthy and unhealthy (hypertrophic) myocardial cells, which can be used for research and drug screening to treat heart failure.
Also included is Youcan Recycling, a free recycling service to local businesses which diverts waste from landfill and incineration and creates part-time paid employment opportunities for people with severe learning difficulties.
Professor Andrea Nolan OBE, Convener of Universities Scotland said:
"I am truly delighted to see the shortlisted Converge Challenge participants continue to raise the bar each year and produce pioneering and innovative products and services from technology to robotics and health.
"The ambition of these 60 budding entrepreneurs is to change the lives of people here in Scotland and the rest of the world for the better through social good and inclusive solutions.
"I look forward to tracking the progress of these wonderful projects which exemplify the excellence of our Scottish Universities and showcase the diversity of sectors they support."
As participants progress to the Top 60 they will benefit from a range of opportunities and an extensive programme of support that is critical to enable them to further develop their business propositions.
Benefits of the programme include bespoke advice, enhanced business and pitch training, hands-on mentoring and a total prize fund of over £160,000 of cash and in-kind business support for the winners.
A stand out aspect of Converge Challenge is that previous applicants are encouraged to reapply which is central to the nurturing ethos of the programme.