Former police chief hails Abertay forensics courses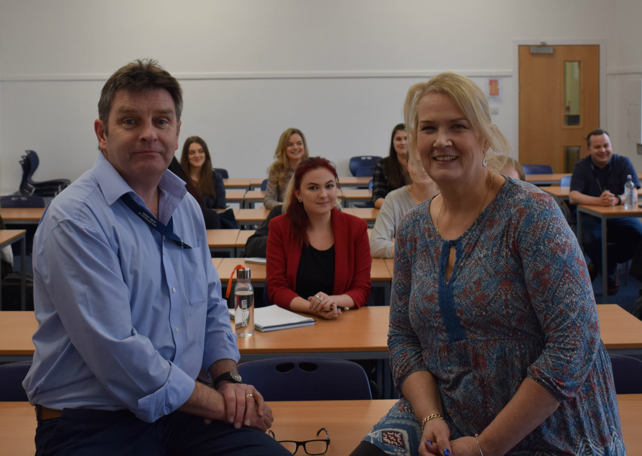 A high-ranking former police chief has said the next generation of crime scene investigators will be "absolutely essential" to the future of policing.
Former Deputy Chief Constable of Tayside Police Angela Wilson was at Abertay University to deliver a lecture to Abertay Forensic Science Society.
She said the University's approach of blending academia with industry-led practical experience was ideal for training high-quality forensics staff.
Explaining the importance of the relationship between crime scene investigators and senior investigating officers, Ms Wilson said the role of forensic science would only grow as technology continues to expand.
She added: "Abertay has a really good reputation for many of the practical skills, as well as the academic, combining the two.
"There are other universities that go so heavy of the academic side that they actually miss the practical – it's about getting the right combination.
"The practical element is absolutely essential – you've got to be able to put what you learn into practice and see the holistic picture. You can't see yourself in isolation."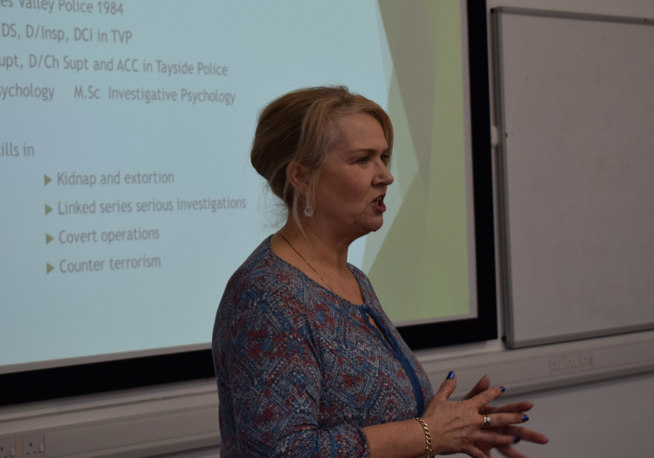 Abertay offers courses in forensics with students taking advantage of a new £3.5m laboratory suite.
Students also make use of specialised crime scene simulation areas and a microscopy suite, and the degree course is accredited by the Chartered Society of Forensic Sciences.
With decades of experience in policing, Ms Wilson told students to expect a rewarding yet challenging career.
She said: "When I started back in the 1980s, forensic science didn't play such a great role, but now it plays a massive role so it's important for students to know what they can expect from a senior investigating officer and why they may make certain demands of them.
"The vast majority of cases now rely on forensic science and the discipline is about being exact.
"We need to have people feeding through the system. These students will get the best training because it comes in an educational establishment before they move on to the police service and other workplaces.
"You do have to have a tough stomach, because you will be going to some really awful crime scenes, but knowing you could be the difference between getting a conviction and not getting one is really important.
"It's not just important to society, but to the families involved in these cases, for example homicide or sexual assault victims.
"It will be really rewarding, but you must be prepared to be meticulous."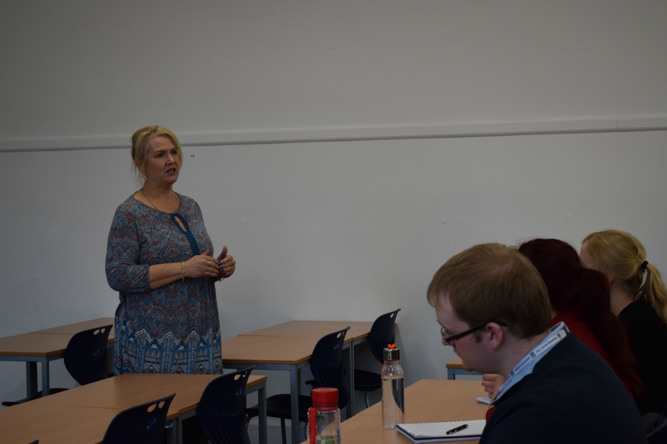 Abertay lecturer Neil Coupar, a former crime scene investigation officer, said: "Angela is a former senior investigating officer, so to have someone from the sharp end passing on their years of experience is great.
"Abertay prides itself on offering a mixture of academia and industry and Angela is straight from the coalface, so for us and for the students it's fantastic to have her here."
To learn more about studying forensics at Abertay visit https://www.abertay.ac.uk/course-search/undergraduate/forensic-sciences/