Forensics research probes arrow damage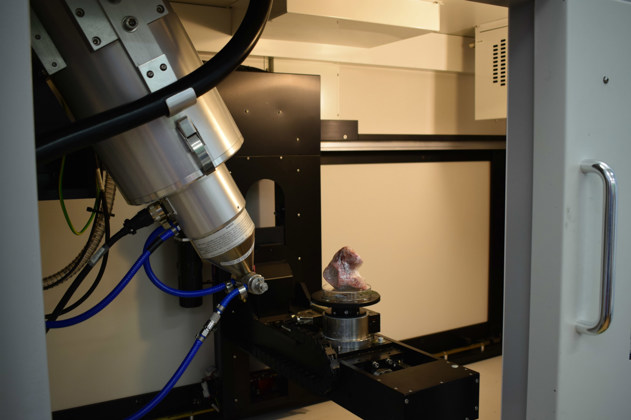 The damage capabilities of potentially lethal bow and arrow weapons were investigated by forensics researchers from Abertay University using high-tech scanning equipment and 3D modelling software.
Newly published research into the penetration capacity of aluminium arrows into soft tissue and bones showed a significant variation in damage depending on the type of arrowhead used and the clothing on a target.
The study noted that bow and arrow weapons have been implicated in injury and fatality incidents due to their availability and the fact a licence is not always required.
Information gleaned from the research could potentially be used by forensic investigators, for example when a body has been discovered with no weapons or gunshot residue present.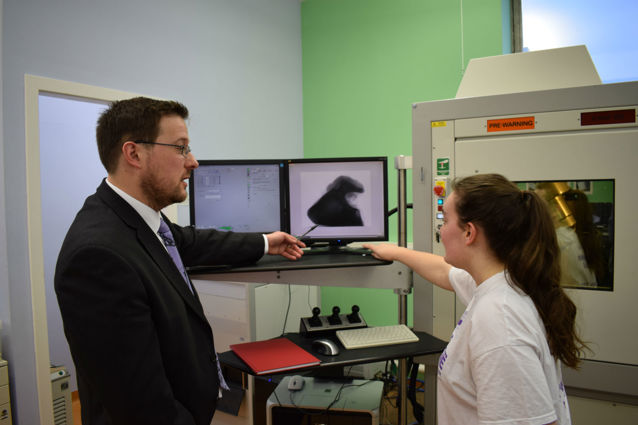 The Abertay research team simulated human injury by shooting Bullet, Judo, Blunt and Broadhead arrows into clothed gelatine blocks, both with and without bones inside.
Computerised Tomography (CT) scanning was used to scan the bones pre and post shooting to compare the structure and any abnormalities of the bones prior to damage caused by the arrow impact.
The research team then constructed highly-detailed computer-based 3D visualisations to view the sample from all angles, allowing them to evaluate the extent of internal and external damage.
Broadhead arrowheads penetrated an average of 20.9 cm into the non-clothed gelatine, Bullet arrows 19.2cm, Judo 10.2cm and Blunt 0.6 cm.
Ribs, femur bones and spinal columns encased in some of the gelatine blocks all showed varying levels of damage, with the most and obvious being exhibited by the ribs and spinal column.
Targets were shot using a 24lb weight draw recurve bow and it was found that clothing fit generally led to a reduction in arrow penetration.
Loose fit clothing reduced penetration in half of the samples, cutting penetration capacity by percentages between 0% and 98.33% at a range of 10m.
The remaining half of the samples covered with tight clothing led to reductions in penetration of between 14.06% and 94.12%.
At times, clothing fibres were found within the projectile 'entry wound' showing potential for subsequent infection.
A previous Abertay study by G.Wightman, K.Wark and J.Thomson showed loose clothing had a similar impact on the damage of air rifle pellets.  

Current project students are examining firearms injuries and the effect of bullet type.
Dr Ben Jones, Head of the Division of Science at Abertay said: "This research is an example of some of the great work in the field of forensic science being undertaken at Abertay.
"Our MSci/BSc (Hons) Forensic and Analytical Science degree is a hands-on course training students in a broad range of techniques such as crime scene investigation, fingerprinting and spectroscopy, all taking advantage of our new £3.5m science labs."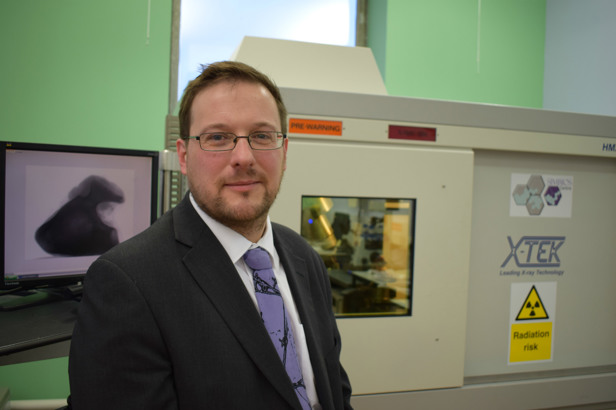 The University currently operates a Nikon HMX225 CT system.
It uses X-ray tomography processing and was designed in collaboration with X-Tek Group. 

The CT Laboratory is air-conditioned with a secure entrance facility, offering expertise in capturing and examining the interior 3D structure of a wide range of materials and can be used for business or research purposes.
Using high resolution x-ray tomography coupled with VGStudioMax (the industrial standard for 3D visualisation) the machine can capture the interior structure of materials, quantify pores, defects, architecture and predict and measure a wide range of functions.
For enquiries on business or research usage of the CT systems contact Dr Keith Sturrock: k.sturrock@abertay.ac.uk
For the full research paper visit http://dx.doi.org/10.1016/j.scijus.2017.11.005