First students graduate from Abertay-China partnership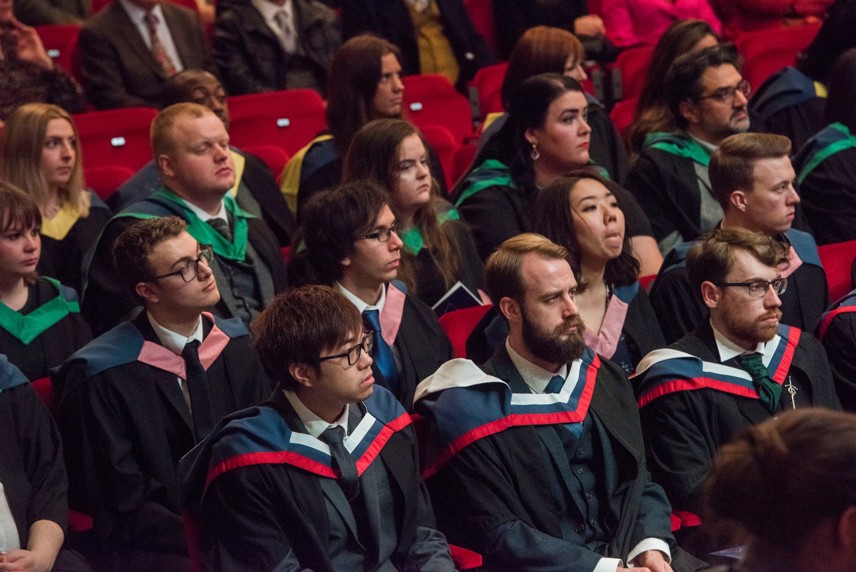 The first students from an international videogames education collaboration between Abertay University and major Chinese entertainment company Perfect World have graduated. 
More than 200 students attended the University's annual winter graduation ceremony at the Caird Hall in Dundee this morning.
Students from all of Abertay's academic schools received degrees in subjects ranging from ethical hacking and sports sciences to accounting and forensics.
Among then was a group of Chinese students who began their studies in Beijing, before moving to Abertay's campus in Dundee to study an MProf in Games Development.
Abertay's ground-breaking partnership with entertainment giant Perfect World – which began in 2016 - aims to equip students with the skills they need to succeed in the competitive games industry.
New graduate Lili Liu said it changed her life: "I'm from Dalian, a coastal city in China and I'd always wanted to study abroad. I've now had the opportunity to do that.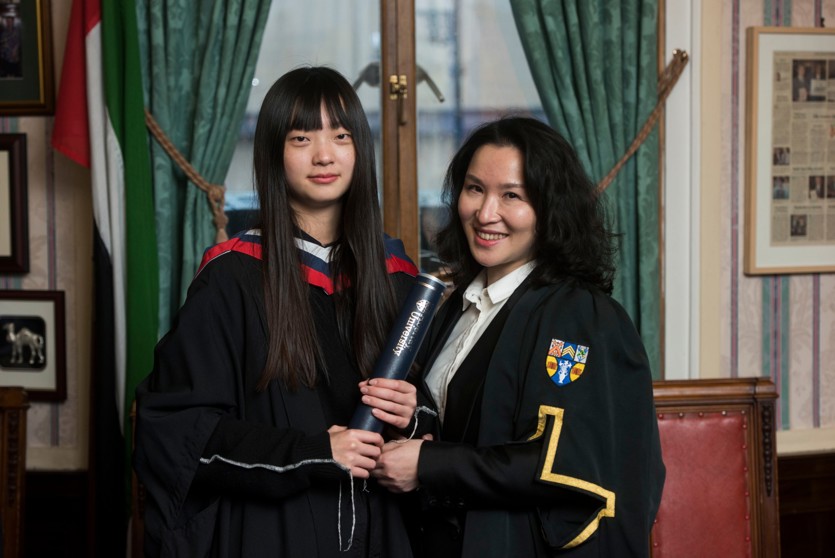 Lili and Senior Vice-President of Perfect World Ruby Wang 
"I've been able to improve my skills in a professional environment and I've learned exactly how the industry works. I have friends from right around the world now, and that's a very positive thing."
She added that she had fallen in love with Dundee: "There are so many game companies based here, so it's a great place to study.
"It's a very international city and also very beautiful, it's the sunniest city in Scotland after all!"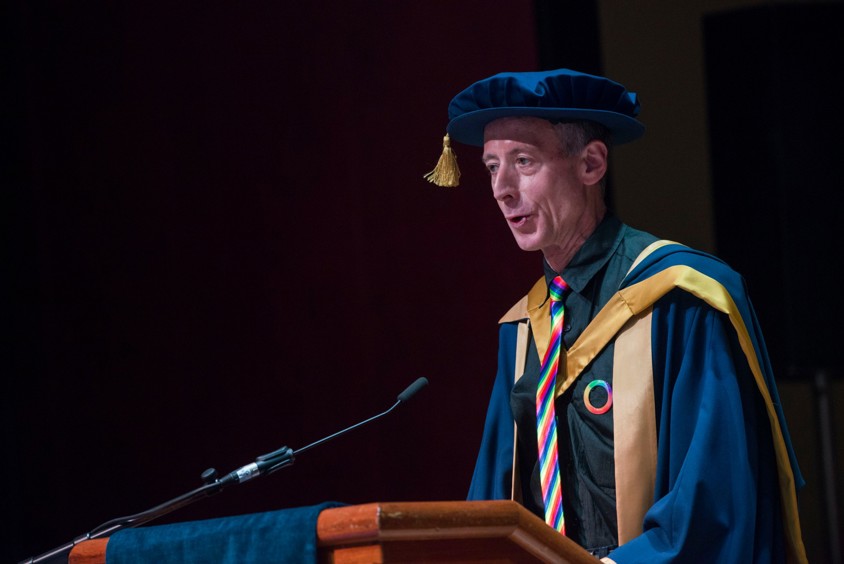 Activist Peter Tatchell received an honorary degree at the ceremony in recognition of his work campaigning for human rights and on LGBTI+ issues.
Abertay Principal and Vice-Chancellor Professor Nigel Seaton said: "Graduation is a time of immense pride for the Abertay community.
"It's not just about what our new graduates have achieved, it's about who they have become and what they will go on to do."