All BASES covered as Dundee universities win conference bid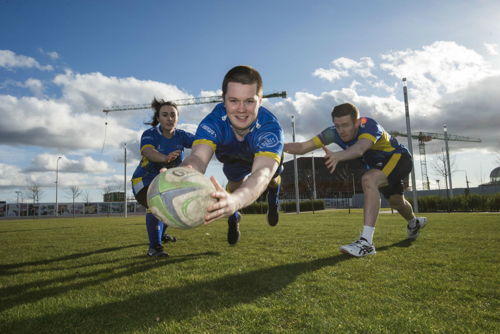 Dundee's two universities are in a league of their own after being selected to co-host a major sports symposium.
The British Association of Sport and Exercise Sciences (BASES) has selected a joint bid from the University of Dundee and Abertay University to stage its annual student conference in 2019.
The event is expected to attract hundreds of visitors to the city, with Dr Audrey Duncan, Sport and Exercise Science Manager at the University of Dundee's Institute of Sport and Exercise, saying, "The BASES Student Conference is one of the foremost events in Britain's sport and exercise science calendar and we are delighted that with the assistance of the Dundee & Angus Convention Bureau, we're able to bring this conference to Scotland next year.
"Over two days we will be hosting talks from world-leading experts and providing delegates with fantastic networking and career development opportunities."
This year's conference was held at Northumbria University, attracting hundreds of delegates over two days. Next year's event will take place within the University of Dundee's Dalhousie Building, an award-winning venue capable of hosting up to 2,500 people.
It will be only the second time that the conference has been hosted in Scotland in its 21-year history, with Dr Ashley Richardson from Abertay University's Division of Sport and Exercise Sciences adding, "It's a real coup to bring such an established conference to the city and we are in the process of bringing together a vibrant programme with a conference theme of 'Sport and Exercise Science – Transforming Lives'. 
"Developing our future sport and exercise scientists, this programme will showcase the fabulous teaching, research and consultancy work being undertaken by institutions across the sector to improve physical and mental health, tackle disease and enhance athletic performance."
BASES 2019 will take place from Wednesday 17 to Thursday 18 April 2019, with further details available online.