Abertay to host EU Referendum vote on day of key Brexit decision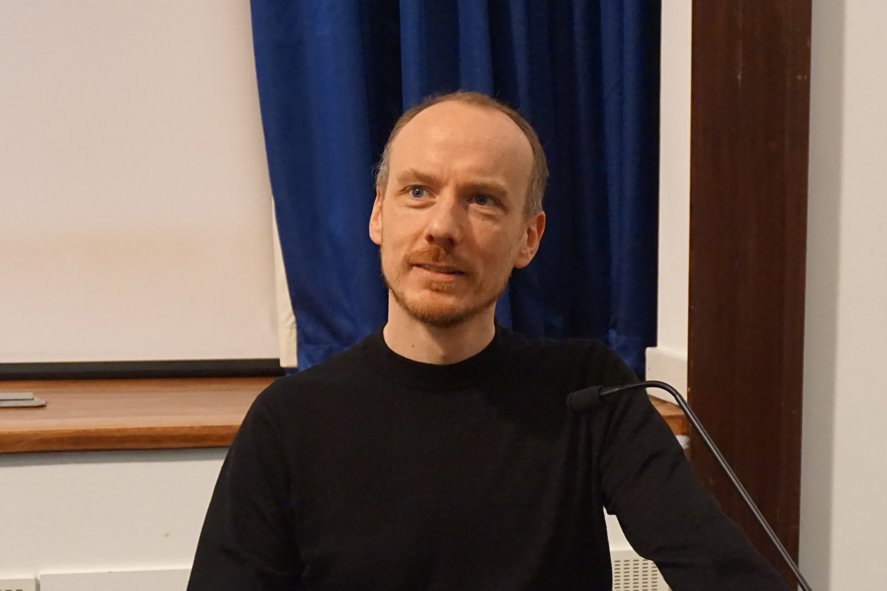 (Above) Dr Donncha Marron 
As the Prime Minister's Brexit deal goes before parliament, around 300 Dundee high school pupils will be holding a vote of their own on the matter at Abertay University.
The audience of Higher Modern Studies pupils will be attending a fierce debate between two lecturers on the withdrawal agreement and prospect of a second referendum.
They will then get the chance to vote on the subject.
Dr Donncha Marron will argue that 'Brexit was voted for by a clear majority – it must not be reversed, or watered down' while Dr Wallace McNeish will present against the motion.
Both lecturers are part of the university's Sociology division.
Dr Marron said: "Given the timing of the event, this year's debate is shaping up to be extremely exciting.
"Ultimately, our annual Modern Studies debate is about engaging young people from across Dundee to actively engage in discussing key political issues affecting society today."
Dr McNeish holds a PhD in Sociology and a Masters in Political Theory and Philosophy. Before taking up his role at Abertay, he taught a variety of sociology and politics courses at the University of Glasgow, University of Stirling and Glasgow Caledonian University.
Dr Marron holds a PhD in Sociology, and previously taught at Robert Gordon University in Aberdeen. Before undertaking his PhD, he worked as an Executive Officer in the Refugee Appeals Tribunal and as an Administrative Officer in the Department of Finance in Ireland.   
Dr Jason Annetts – Head of the Sociology division – will chair the debate, which gets underway at 1.30pm in Abertay's main lecture theatre.
The debate will be screened live on Facebook here: https://www.facebook.com/AbertayUni/
Find out more about studying Sociology at Abertay here: https://www.abertay.ac.uk/schools/social-and-health-sciences/division-of-sociology/