Abertay joins forces with V&A Dundee for next exhibition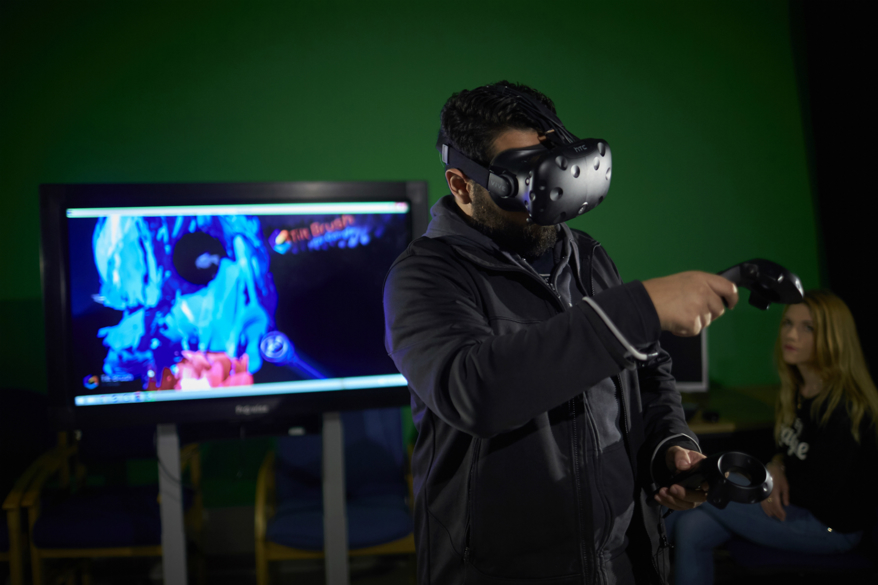 Abertay University is joining forces with V&A Dundee as the museum commissions a new videogame for its next major exhibition. 
Videogames: Design/Play/Disrupt will run from 20 April to 18 September 2019, celebrating the design and culture of contemporary videogames. 
The exhibition focuses on videogames designed and developed since the mid-2000s when major technological advancements transformed the way games are designed, discussed and played. From multi-million-dollar blockbuster titles to smaller independent games and the work of DIY artists from a hacker/maker culture, the exhibition explores current international debates as well as the creative contributions made to game culture by the players themselves. 
Alongside the exhibition there will be a varied programme of events, talks, commissions and learning workshops inspired by videogame design that will reflect the local expertise of Scottish designers, companies and academics in the field. 
As part of the programme, designers with a link to Scotland are being invited to submit a proposal for a digital game commission that explores character development and the idea of self in videogames. The appointed designer will be chosen by a panel including experts from the Dundee videogame industry and will develop their game for V&A Dundee's website. 
The commission will be supported by InGAME, an Abertay-led games innovation partnership.  
Professor Gregor White, Head of Abertay University's School of Design and Informatics, said: "Dundee is a world-renowned centre for computer games education and a melting pot of Scottish, UK and international games talent so I am delighted that videogames will be the focus of the next major exhibition at V&A Dundee. 
"I'm particularly excited to be working with the team at V&A Dundee to commission a new videogame offering designers a great opportunity to get involved and showcase their creative talent." 
Philip Long, Director of V&A Dundee, added: "Dundee is a city at the forefront of videogame design and innovation and we are very much looking forward to working with partners and creative collaborators to deliver a unique programme to accompany our next show." 
For further information visit: https://jobs.vandadundee.org/videogames-commission