Abertay hosts Dundee Public Data Hack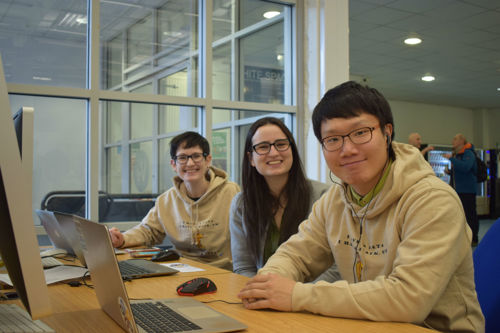 Entrepreneurial data and computer scientists joined games developers and ethical hackers at the Dundee Public Data Hack, showcasing how data can be used to transform businesses and public services for the better.
The weekend event, co-organised by Abertay University, Wittin and Dundee City Council aimed to highlight how improvements to the likes of air quality, building maintenance and even the use of archive material can be made by using data creatively.
Held in Abertay's Whitespace area, the Hack was part of DataFest18, a festival of data innovation run by the Data Lab, with events hosted across Scotland from March 19 to 23.
Students from Abertay, Dundee, St Andrews, Edinburgh and Stirling universities took part in the Dundee challenge, with ideas ranging from new apps and visualisations to infographics.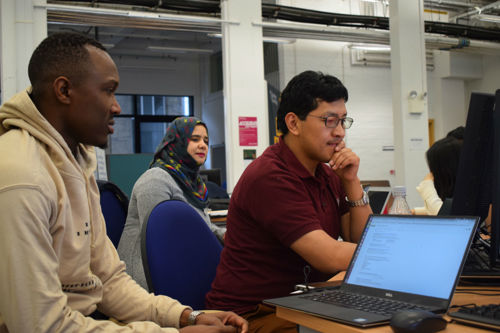 As well as computing students and graduates, others from different academic and practitioner backgrounds attended, including representatives from the Scottish Government, the Data Lab and Arnold Clark.
A series of challenges were presented prior to the launch on Saturday morning, with participants asked to form teams and work on prototype ideas before presenting to a panel of judges made up of industry experts and academics.
Challenge one was based around mobility, air quality and food trading standards, and encouraged teams to design mapped visualisations of data across Dundee.
The second challenge took in images from Dundee City Archives, asking how these could be used in new ways.
The final challenge looked at building maintenance, particularly using sensor data such as temperature and light levels.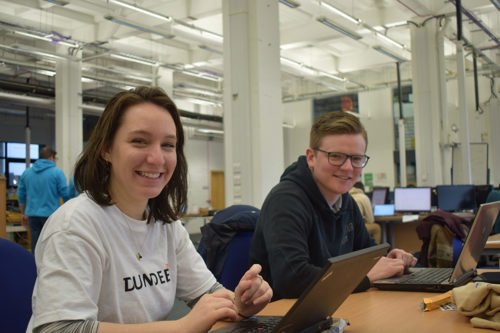 Judges were looking for problem-solving, creativity, idea development and good design from each of the teams.
Professor Ruth Falconer, Head of the Division of Computing and Mathematics at Abertay, said the event had sparked some creative new thinking.
She added: "DataFest18 is a fantastic event and it's great to be part of something on a nationwide scale which aims to use data to improve everyday life."
Lynne Short, City Development Convener for Dundee City Council said: "This weekend's civic data hack has been really exciting for Dundee, bringing together practitioners, community groups and academics from all over Scotland to the city.
"Dundee City Council is keen to be synonymous with this type of event, as open data can contribute to improving the efficiency of public services.
"As society benefits from information that is more transparent and accessible, Dundee City Council open data enhances collaboration, participation and social innovation."
Wittin is a company dedicated to democratising data so better use of information can transform the world.
For more information on DataFest 2018 visit https://www.datafest.global/