A Festival of Improbable Instruments
Members of the public are being challenged to make new digital instruments using software, electronics and cardboard at a creative new event from Abertay University.
The free Festival of Improbable Instruments is the latest pop-up session from Abertay's cultural outreach project, Weave, which aims to promote creativity across Dundee.
Part of the project's Platform series, the session on Thursday April 19 begins with an instrument making workshop at the Vision Building in Greenmarket from 10am to 3.30pm.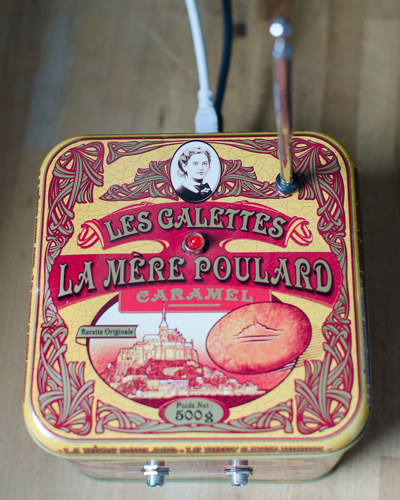 All electronic components and materials required to make an instrument will be provided, with participants only asked to bring along their own laptop.
Accompanying the workshop, a discussion and performance session will be held at Avery & Co on South Tay Street the same day from 5pm to 7pm, where those who have made instruments can showcase their creations.
Both the workshop and discussion sessions are free and open to the public, with no level of digital expertise required to take part.
Abertay games and arts lecturers Yann Seznec and Niall Moody (below) will join composer and orchestrator Luci Holland in leading the festival, which will culminate in a collaborative improvised performance.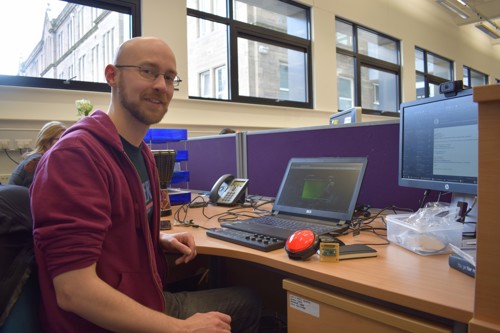 Weave curator Clare Brennan said: "We are super excited for this month's Platform event, which will have a big appeal for people interested in sound, music and digital art, and for anyone keen to try something new.
"Weave is all about reaching out to the Dundee community to explore new ideas while encouraging collaboration and I can't wait to see what our improbable orchestra come up with."
Based in Edinburgh, Luci composes for film, games and concert and works regularly as a programme manager and musical director with youth music charity Tinderbox Project.
Niall is an artist and games/software developer who has been releasing games and interactive art since 2005. He is interested in the intersection of sound, visuals and interaction, particularly in musical play and games that involve improvisational play among a group of participants.
Yann is an artist and musician whose work focuses on sound, music, physical interaction, games, and building new instruments. Recent projects include residencies at the Smithsonian Air and Space Museum, the Floating Cinema in London, Playable City Lagos, and Timespan in the Scottish Highlands.
Book your place today