£2m research project to boost food safety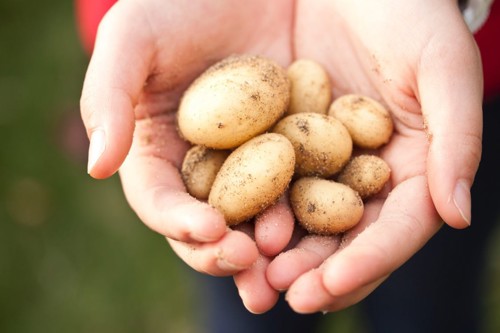 Food scientists at Abertay University will take part in a new research project worth nearly £2m with the aim of boosting food safety standards in potatoes, cereals, bread and other food products.
The project, run in partnership with Industrial Technology Systems Limited (ITS), Teesside University, the James Hutton Institute and other commercial partners has been awarded £1.36m over three years by Innovate UK, bringing the total value of the research to £1.99m.
Running until January 31 2021, the consortium will develop new chemical measurement, sampling, assessment and control techniques for enhanced food safety standards.
Abertay scientists will look at tuber protection and work with the James Hutton Institute to develop new applications to improve tuber qualities, while Teesside University will assist with data analysis.
ITS, a specialist automation systems developer, will design and implement the measurement and control system for the project.
Resulting intellectual property from the project will be owned by ITS, which will aim to exploit the new measurement and control system across the global food production industry, where potato, cereal, bread and other food products are created.
Professor Carl Schaschke, Head of the School of Science, Engineering and Technology at Abertay University said: "This research project will play an important part in the ongoing drive to increase food safety standards and we are delighted to be part of it.
"Abertay is a leading force in food science and innovation and it is fantastic to be able to collaborate on UK-wide projects like these with our partner institutions."
The Abertay researchers involved in the project are Dr Alberto Fiore and Dr Keith Sturrock.
Dr Fiore said: "This research will build on our previous work in food chemistry and food safety and represents a great opportunity to further explore these important areas."
Malcolm Knott, Managing Director of ITS, said: "We are delighted to have secured this funding, for a project which could ultimately prove to be a significant breakthrough in food safety standards.
"Together with our partners, we make a formidable research team and we look forward to working together over the next three years.''
According to the Guardian University Guide for 2018, Abertay University was the leader amongst universities delivering food and drink programmes in Scotland.
The James Hutton Institute, which has two main sites in Aberdeen and Dundee, is one of the leading research centres in the UK for crop and environmental science.
To find out more about studying food and drink at Abertay click here.