World experts to discover Scotland's gin success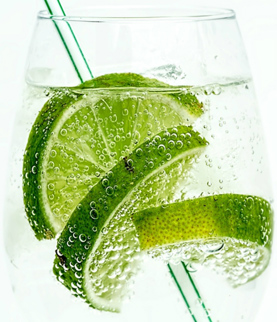 The secrets of Scotland's incredible success in gin production and future opportunities of craft distilling will be under the microscope at a prestigious international conference at Abertay University.
Held in Scotland for the first time, Lallemand's Alcohol School - Distilled Spirits Conference will see experts from across the world gather to share best practice and discuss a wide variety of issues and trends across the sector.
Delegates will travel from Barbados, Sweden, Canada, Italy, Bulgaria, France, Serbia, Latvia and Ireland, as well as Kansas, Milwaukee and Atlanta in the US to attend the event, which will feature Sir Geoff Palmer OBE, a Professor Emeritus, human rights activist and recipient of the American Society of Brewing Chemists Award of Distinction - considered the Nobel prize of brewing.
Also on the agenda is a talk from Abertay PhD student and entrepreneur Kirsty Black of the award-winning Arbikie distillery in Angus, which has benefitted from a huge surge in demand that now sees Scotland produce more than 70% of the UK's gin.
Just last month a report from accountancy group UHY Hacker Young showed the number of distilleries in the UK has risen by a fifth in the last year to 131, and in Scotland alone 35 craft distilleries have opened in the last three years, offering over 100 variations.
Previously staged in Toulouse, Bangkok and Montreal, the conference runs from October 24-26 in Abertay's Hannah Maclure Centre.
Other presentations and workshops will include addresses on raw material from Douglas Murray of Diageo, on mash preparation for whisky from Steve Wright of Spiritech (a consultant for Lallemand Biofuels & Distilled Spirits), and on craft distilling from Annie Hill of Heriot Watt University.
Prof Graeme Walker of Abertay's Division of Food and Drink said bringing such a high-profile conference to Scotland was a measure of the strength of the distilled spirits industry.
He added: "Scotland has understandably always been the key international player when it comes to whisky, however it is pleasing to see that reputation now extending out to other products such as gin and vodka.
"Our Food Innovation at Abertay project works closely with a wide range of new and established businesses to help create, refine and market a host of products, so it is fantastic for us to be able to host such a prestigious gathering."
For more information on studying food and drink at Abertay visit https://www.abertay.ac.uk/discover/academic-schools/science-engineering-and-technology/divisionoffoodanddrink/