World counselling conference coming to Abertay
‌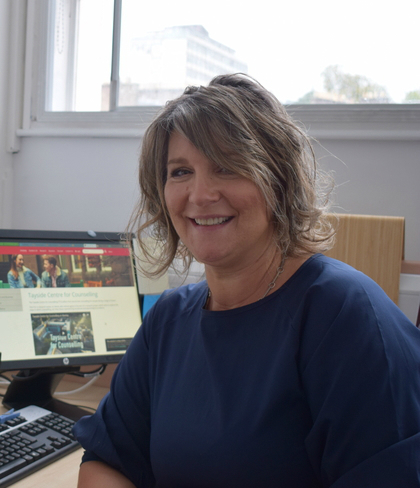 The world's first international conference on Pluralistic Counselling and Psychotherapy will be staged over two days at Abertay University next year.
Up to 200 delegates are expected to attend the event in Dundee from March 17-18, including a range of academics and practitioners from across the UK and Europe.
Abertay is a leader in pluralistic counselling which was developed at the beginning of the 21st century, and reflects some of the key cultural developments in this era.
Pluralistic therapy builds on the increasing tendency for people to be informed consumers of healthcare, whose use of the internet and other media enables them to develop their own ideas about what ails them and how they might be helped.
Abertay University Emeritus Professor John McLeod will be keynote speaker alongside Professor Mick Cooper of the University of Roehampton.
The academics co-wrote Pluralistic Counselling and Psychotherapy, an essential text on the subject.
Dr Kate Smith, Academic Curriculum Manager for the School of Social and Health Sciences said Abertay's MSc Counselling course focuses on a pluralistic approach.
She added: "Our MSc Counselling was the first UK programme that provides comprehensive training in the Pluralistic framework for counselling and psychotherapy integration. 
"This approach sees students train in a wide range of theories and interventions and learn how best to adapt their counselling methods to client needs.
"I'm delighted that this conference is running at Abertay for the first time and we look forward to welcoming delegates."
A call for papers is now live with more information available at https://www.abertay.ac.uk/research/society/conference-pluralistic-counselling/
Early bird tickets are available at a reduced rate of £50, rising to £60 after December 25.
Tickets for students are £40.