Teams prepare for Varsity battle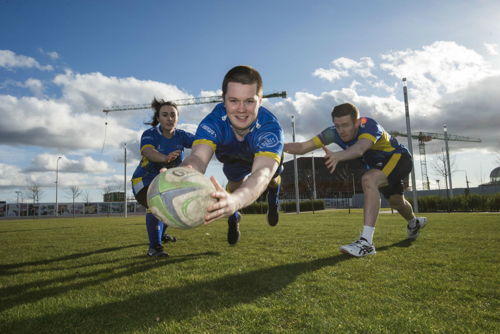 The elite of university sporting talent will do battle across more than a dozen sports as the annual Varsity tournament returns to Dundee.
Old rivalries will be resumed on Wednesday March 15 when Abertay University and the University of Dundee go head to head in a series of eagerly anticipated matches at the city's Riverside pitches and Institute of Sport and Exercise.
Varsity is the biggest amateur sporting event on the Dundee calendar with more than 600 students taking part over a full day for the coveted Tay Varsity Challenge Trophy.
Teams will compete in a range of sports including in Archery, Basketball, Badminton, Volleyball, Cricket, Netball, Tennis, Triathlon, Football, Rugby, Swimming, Hockey and Golf.
Each competitive win adds one point to the overall team tally and there will be a range of participation fixtures played purely for local bragging rights.
The event is organised jointly by Abertay Sport and Dundee Sports Union and features both men's and women's sides.
A launch for the clash was staged at Slessor Gardens in the shadow of the V&A Dundee on Monday February 20.
Sports club captains from both institutions were on hand to conduct pre-tournament interviews ahead of the showdown and a dance group put on a special performance.
Abertay Sports Development Officer Mikey Devlin said some mouth-watering fixtures were in store.
He added, 'The University of Dundee were overall winners last year so I know Abertay will be seeking to come back with a bang in 2017.
'Varsity is a fantastic event and is growing every year in tandem with the friendly rivalry between the two universities.
'I would encourage supporters of both sides to get down on the day and make their voices heard.'
Supporters from both universities will be on hand to cheer on their teams on the day of the event and members of the public are welcome to attend.