Pupils take the plunge with mentoring scheme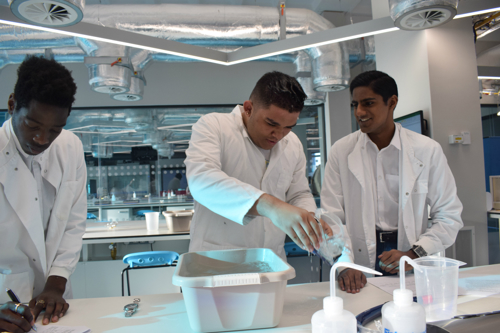 Dundee school pupils took the plunge at Abertay University as part of a mentoring scheme.
Around 40 youngsters from Grove Academy and Morgan Academy were on campus for the project, which saw them carry out experiments in the new £3.5m science labs, take part in 'building learning power' sessions and be given a taster of forensic evidence interpretation and recovery in Abertay's Crime Scene House.
Teachers Andy Creamer of Grove and Vikki Black of Morgan attended the full day session on Wednesday, with each pupil group assisted by an Abertay student mentor.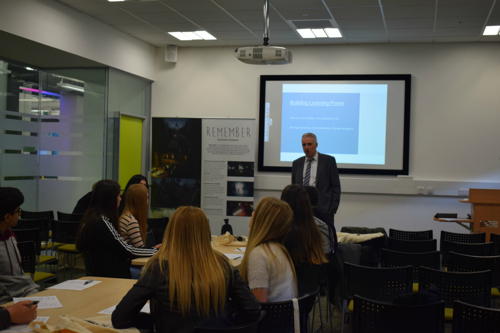 In the science labs, pupils were shown the effects of holding their breath under water, including cataloguing changes in heart rate.
They also learned about the wide diversity of forensic evidence types and various careers in forensic science.
Student helpers and staff led campus tours and in the evening parents were invited into hear more about the project.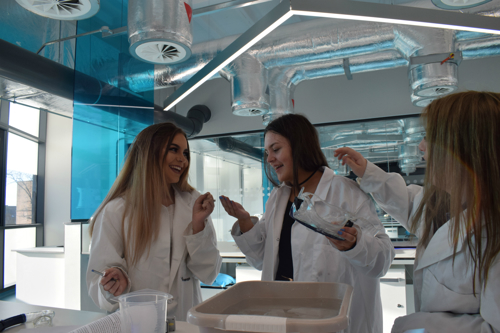 The mentors themselves also received training from school counsellors and Shona McKnight of Dundee City Council.
Organiser Helen Smith of Abertay's Dundee Business School said: "The aim of the project is to raise pupils' aspirations with the support of their mentors.
"All mentors hold Protecting Vulnerable Groups accreditation as they work on a one-to-one basis with pupils, and each mentor tends to have three or four pupils.
"It's a great introduction to what University is all about and they always go away having had a positive experience and really good fun."