Paralympian Karen Darke to receive honorary degree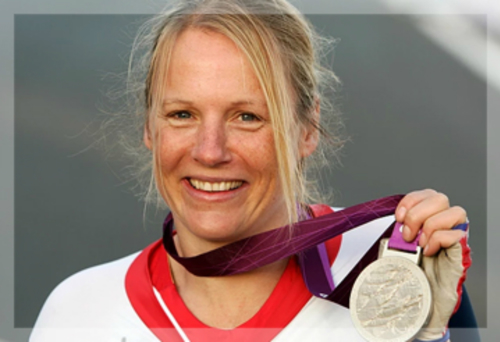 Inspirational paralympic athlete Karen Darke MBE will receive an honorary degree at Abertay University's winter graduation next week.
Karen is a member of the British Paracycling Team with an outstanding record of personal achievement and work to inspire others.
She will be among more than 230 graduates to attend the Caird Hall in Dundee for a morning ceremony on Friday November 24.
A paralympic and paratriathlon World Champion, Karen has taken a host of medals in her career, including gold for Great Britain in the hand-cycling time trials at the Rio Paralympics last year.
A keen runner and mountaineer before becoming paralysed in a rock-climbing accident, Karen now takes part in canoeing and sit-skiing, as well as hand-cycling.
She has hand-cycled in various corners of the world, including Central Asia and the Himalaya, the Karakoram and the length of the Japanese archipelago.
Karen has also co-organised expeditions sea kayaking along the coastlines of British Columbia and Alaska, skiing across the Greenland icecap, climbing the kilometre-high vertical rock-face of El Capitan, and kayaking through the fjords of Patagonia.
As a coach and facilitator, author and speaker, Karen works regularly with young people, schools, businesses and many other organisations, particularly on the subject of challenge and change.
The ceremony will also see the first cohort of students on Abertay's accelerated degree programmes graduate, entering the jobs market months ahead of their peers.
Principal Nigel Seaton said Karen's dedication to her sport and will to succeed made her an excellent role model for students.
He added: "Karen's achievements in paralympic sport are inspirational. Her determination, coupled with a drive to educate and bring about change, reflects the values of Abertay University.
"I look forward to welcoming all of our graduates to this year's winter ceremony."