Dundee Games Studios Go Head to Head at Abertay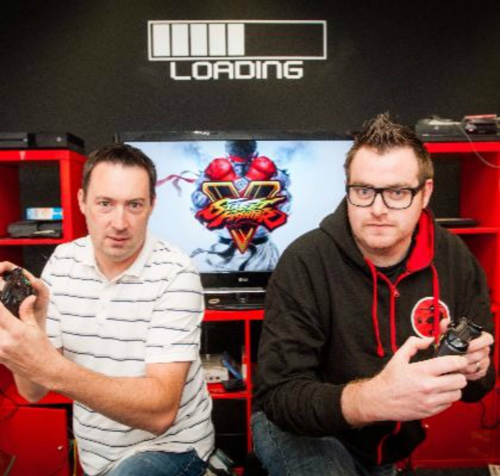 Two heavyweights of the UK games design scene will go toe to toe at Dundee's first major e-sports event.
Teams from studios Ninja Kiwi and Tag Games will be among a raft of entrants to battle it out in the Street Fighter V computer games tournament at Abertay University on September 8.
With cash prizes on offer, the contest is being held as part of THIS Festival, a four-day city celebration of all things computer games including Games Design Awards, DeeCon, and a host of exhibitions, screenings and talks.
Globally, e-sports is seriously big business, and with international revenues expected to smash $1 billion by 2019 local organisers hope to establish Dundee as a Scottish base for a wider annual competition.
Strictly for over 18s only, entry to the 'Abertay Arena' clash is now open with the £5 fee including a free beer (or other drink), pizza and entertainment from a local radio DJ and wrestling announcer.
From 6pm, teams of three will battle it out on the big screen in front of a large audience, with the action being streamed online via Twitch TV and Facebook Live.
Ninja Kiwi and Tag Games are sponsoring the event along with the city's YoYo Games.
David Hamilton, Executive Vice President of Dundee-based Ninja Kiwi Europe said: "We are delighted to be involved in THIS Festival and are looking forward to going up against our good friends at Tag.
"There's no doubt that e-sports is becoming a huge market and I think that will only continue to grow in the coming years."
Paul Farley, CEO of Tag said: "There's a lot to celebrate about the Dundee games scene and it's fantastic to see an event of this size get off the ground.
"We are pretty confident we can give the guys at Ninja a good run for their money but we will see what happens on the night."
The tournament is part of a programme of celebrations marking 20 years since Abertay became first in the world to offer degrees in computer games.
As well as the main event, there will be a whole range of breakout games for audience members to try on screens set up around the venue in Abertay student centre.
A film crew will be on hand to catalogue the drama unfolding across the night and there will be live pre and post-match interviews with players and audience members.
During the break there will be an opportunity for further grudge matches between audience members and the opportunity to challenge industry pros to a match.
To attend the tournament or enter a team of three visit https://www.eventbrite.co.uk/e/this-e-sports-tournament-tickets-36071849874  
(Picture credit: D C Thompson)