Dare winners to be unveiled next week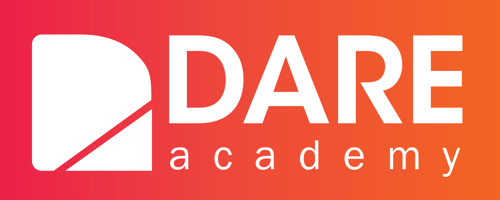 The winner of the inaugural Dare Academy games design competition will be unveiled at this year's massive EGX games conference.
Since early this year, six teams from Abertay, Europe's top games university, have been developing prototypes in a bid to land a prize of international work placements at top studios in China, India and the US.
After winning through a tough selection panel phase and enjoying mentoring sessions from industry experts during summer hot-housing, the final games will be on show at the NEC in Birmingham for the EGX – the UK's biggest games event.
A diverse range of games, ranging from a slick virtual reality stealth shooter to a game focusing on dementia have been created by the student teams – Pocket Sized Hands, Bit Loom, 8Bit10, Hypnotic Pigeon, Wee Door and Lavalamp Games.
Gamesindustry.biz will announce the winners online at 1pm on Sunday September 24, followed by an official prize presentation on the UKIE stand at EGX at 2pm.
Dare Academy was launched this year as a reboot of the Dare to be Digital competition and comes as Abertay celebrates 20 years since becoming the first in the world to offer degrees in computer games.
For Gary McCartan of Pocket Sized Hands - whose VR game Honeypot Espionage has already enjoyed success in the Microsoft Imagine Cup – the trip to EGX is something of a homecoming.
He said: "The last time I was at EGX, five years ago, I tried Virtual Reality for the first time on the Oculus Rift.
"Now, five years later, it is pretty amazing to be going back to EGX to show off our own Virtual Reality game Honeypot Espionage. This is where VR started for me."
Abertay is backing all of the Dare teams, which were each given a £1,000 working budget to get their games off the ground and had their stalls at EGX fully funded.
The top three student studios will be selected for the international placements.
Head of Abertay's Division of Games and Arts, Dayna Galloway said: "We are delighted to be supporting Dare Academy and the quality of the games coming out of competition has been incredibly high.
"I would encourage anyone attending EGX this year to look up each of these teams and give their games a try."
For more information on Dare Academy, including team profiles and details of their games, visit www.dareacademy.co.uk