Dame Anne Glover opens £3.5m labs
Professor Dame Anne Glover unveiled Abertay University's new £3.5m science laboratories marking an "investment in the future of Scottish science."
A morning ceremony was held to mark the official opening of the labs in Dundee, which will boast Scotland's only Consumer Experience Laboratory for use by Abertay's Division of Food and Drink - recently named top in Scotland by the Guardian Good University Guide 2018.
The labs have four distinct areas to support the teaching and research of the School of Science, Engineering and Technology, which also includes Forensics and Biomedical Sciences.
In addition to providing a cutting edge teaching and learning space, the labs will also be able to support external business projects such as food testing and product development.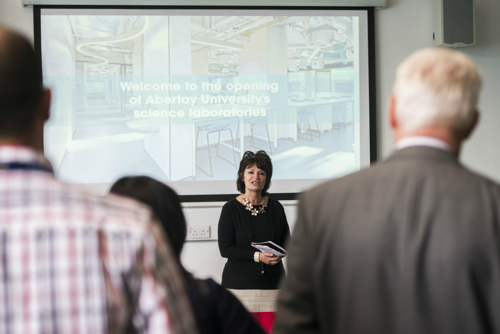 The Consumer Experience Laboratory is made up of 12 climatically controlled booths for the sensory analysis of food.
A preparation and serving room is linked to a kitchen, while a waiting room can be used for consumer experience testing, student tutorials and small group working.
The New Product Development Laboratory will house pilot scale food manufacturing across a range of food processes and industries.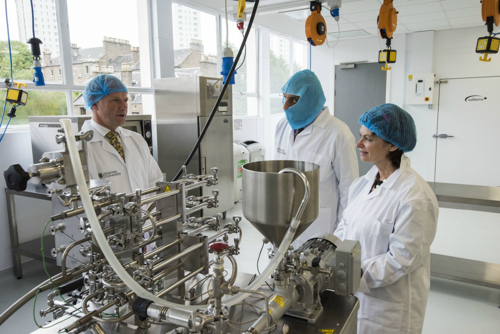 Featuring two labs, a large teaching area will be used by the forensic science and biomedical science divisions, while the final space – a learning/social area – is multi-purpose and includes an 84-inch screen and seating.
Students assisted in the design of all labs, helping to shape both layout and decorative features.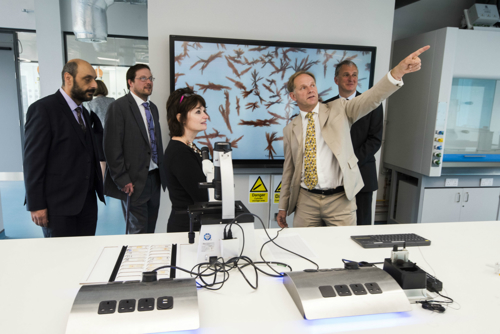 Professor Dame Glover, a distinguished biologist, former Chief Scientific Adviser for Scotland and former Chief Scientific Adviser to the President of the European Commission , said: "By building these labs Abertay has invested in the future of Scottish science and these new facilities will undoubtedly benefit students and researchers for years to come.
"The importance of STEM subjects cannot be overestimated and it's fantastic that such a well-appointed resource will be placed at the disposal of the next generation of scientists."
Principal Nigel Seaton said: "By investing in these new laboratories Abertay has demonstrated a commitment to providing a technology-rich learning and research environment for our students and staff.
"The courses we offer in food and drink, forensics and biomedical sciences will benefit greatly from these enhanced facilities, as will projects brought forward by our business partners from across the UK."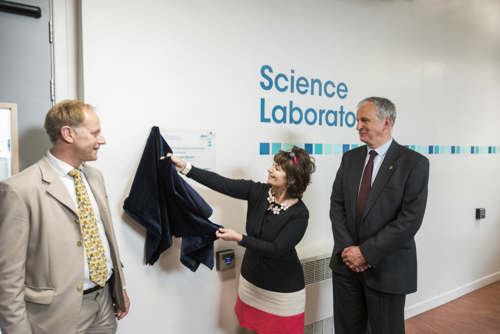 To study science at Abertay visit https://www.abertay.ac.uk/discover/academic-schools/science-engineering-and-technology/