Cyclists flock to biggest ever Tour de Tay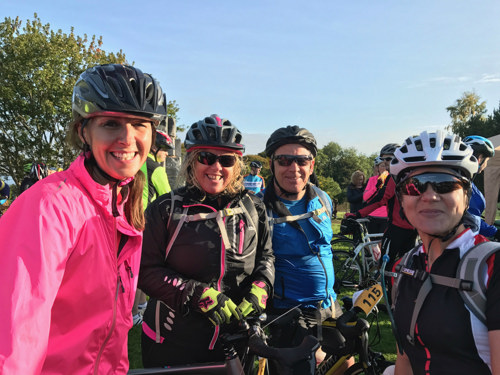 Around 200 cyclists took on the fundraising Tour de Tay challenge in what was the event's biggest ever year.
Riders aged 18 to 80 took part in the annual Abertay University ride which raised more than £6000 for the institution's Expanding Horizons Scholarship Fund this year.
Head of Alumni and Development Carol Ann Smith said the cash would go towards study abroad opportunities for domestic Abertay students and also for international students keen to come to Dundee.
She added: "This was our biggest ever Tour de Tay and it was great to see so many cyclists of all ages taking up the challenge.
"The amazing weather contributed to a fantastic atmosphere of cameraderie and I would like to thank all cyclists and volunteers for their efforts.
"It's great to see this annual event growing year on year as it really helps to boost the Expanding Horizons fund, which offers fabulous opportunities to students."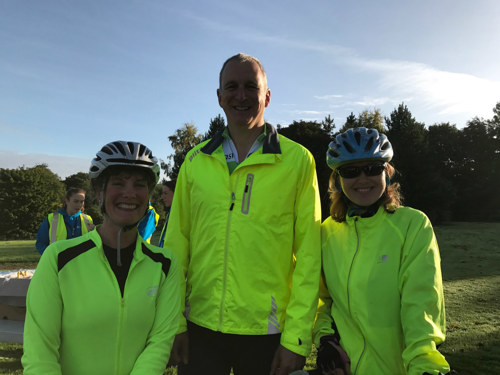 The 50-mile circuit saw cyclists set off from Newport and trace the banks of the River Tay through Fife, Perthshire, Perth, Dundee and back to the finish line.
Other entrants took a shortened 25-mile course.
The tour set off at 9am and the quickest cyclists had made it through the halfway stage in Perth not long after 10am.
Almost 100 had expected to complete the route in the 'speedy' three hours and thirty minutes, with 'leisurely' cyclists aiming for under four hours and thirty minutes and the 'steady' section taking a bit longer.
A team from platinum sponsors Thorntons were the first to set off from the registration base at the Tay Road Bridge car park.
The event was also supported by Leisure and Culture Dundee, Tactran and Bank of Scotland.
Teams from an array of local firms and cycling clubs took part and an army of volunteers and marshals were on hand to offer bananas, bottles of water, energy bar and chocolates to participants.
For more information or to donate visit https://www.abertay.ac.uk/tourdetay/