Andrew Carnegie game rolled out to Scottish schools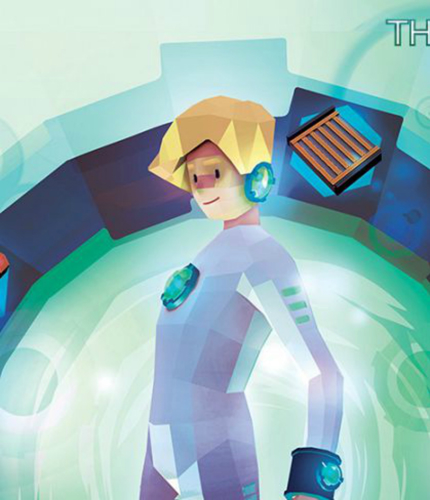 An educational computer game that charts the life of Andrew Carnegie is to be rolled out in Scottish schools.
A digital version of Carnegie's birthplace cottage in Dunfermline and a chance to catch rats aboard the ship that took him to America will be included in The Legacy – a unique learning tool created by Abertay University graduates that uses gamification to engage pupils.
Aimed at students aged S1-S3, the game will be piloted across six schools and could be released internationally.
Created by Orthrus Studios - a teams of Abertay graduates - the project started life as a third year piece of coursework and has now grown into a polished resource which it is hoped could become part of the national curriculum.
Oliver Smith of Orthrus said the financial backing from the Carnegie Birthplace Museum Trust, the Carnegie UK Trust and the Hunter Foundation had allowed the ambitious development to come to fruition.
"The game is going to be used in conjunction with a module of learning that's being rolled out in high schools across Scotland, and they are aiming to go international with it," he said.
"It is to help teach people about the life and legacy of Andrew Carnegie.
"Initially it was a loose brief from Carnegie themselves and we came up with three different pitches."
The finished game will begin in Carnegie's birthplace cottage in Dunfermline, which is now a museum, and also takes in the Dunfermline Carnegie Library and trading ship the S.V. Wiscasset.
Players can solve puzzles in large factories, learn about weaving looms, decipher telegrams and morse code, and receive an introduction to steel production.
The project was supported by Abertay Computer Arts lecturer Lynn Parker.
Oliver said: "The game allows the player to explore different areas relevant to Andrew Carnegie's past and gather knowledge and information.
"You play as a character called Sam from the year 3000, where they have somehow lost information about Andrew Carnegie and he is sent back to recapture it."
A prototype has already been trialled at Castlebrae Community High School in Edinburgh and Dunfermline High School and teachers have asked for the game to be included as an intergral part of the module.
The title works on almost every platform and can be used on iPad, Android and PC.
It boasts an editor tool where teachers and pupils can create their own levels based on particular pieces of Carnegie history.
Oliver said: "It's all about making the player feel involved and like you can actually be there.
"We are trying to be as accurate as possible and we have so many references photos from that era and architectural layouts."
In addition to Oliver, Orthrus Studios includes students Neil Donald, Shannon Webster, Ryan Johnston, Alex Scott, Nick Kondylis, James Kennedy, Laurene Hurlin and Thomas Mitchell.
In the short term the team wants to grow into the serious games space before moving on to creating titles for the under-served Double A market, producing quirky games between Indie and Triple A standard.
The Legacy is now available through the website of the Carnegie Birthplace Museum in Dunfermline.