Abertay success at 'Jamchester' event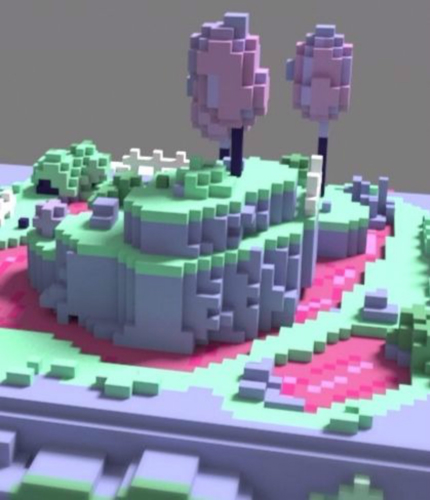 Jamchester is the UK's biggest professional game jam. It invites teams of professionals and students to gather in Manchester every year to create games over one weekend with participants working on their projects overnight.  The theme of the jam was 'Shape the Future.'
This year a team of Abertay students Simon Messer, Josh Hale, Rebecca Roe and Jacob Naylor took part and won the Best Student Game Award for their game Colonies. We caught up with 3rd year Game Design and Production Management student, Simon to find out more.
Q. How do you think events like this help you develop your game development skills?
A. Game Jams are such an important part of the industry because it allows you to show everyone what you can achieve under pressure! It forces you to rapidly improve your skills, as well as your understanding of what can realistically be done in longer-term projects. 
It's great to work in a friendly and collaborative environment where you get the immediate help and feedback from your team, so we can all have something to be proud of in the end!
Q. Tell us about what you created.
A. We created a puzzle game for Google Cardboard Mobile VR where the player must colonize floating islands in the sky by creating a clear path for their explorers to follow. They can create these paths by rotating world blocks - think Lemmings meets a Rubik's Cube! ‌
Q. What challenges did you face? 
A. The most difficult part of this particular jam was coming up with the initial concept. We went through so many ideas and it took a few hours into the jam before we were confident enough to dive the development.
We came up with a lot of strong ideas, but went with the one that suited all our strengths better. Our challenges were minor. Our team was well oiled; good communication and solving problems together was the core of our approach.
Q. What was the best thing about the competition? 
A. Meeting new and old friends both professional and student alike. Learned and getting inspiration from each other is invaluable.
These events are such an important part of improving as a developer, since they push you to create something that you want to be proud of in such a short time. The pressure can obviously be daunting, but it becomes all worthwhile when you see people actively enjoy your game in the end!
Q. You won best student game! How did that feel?
A. We couldn't be prouder of each other. We didn't expect it at all. It made us all feel that we are moving in the right directions in our individual skills. We worked amazingly together!