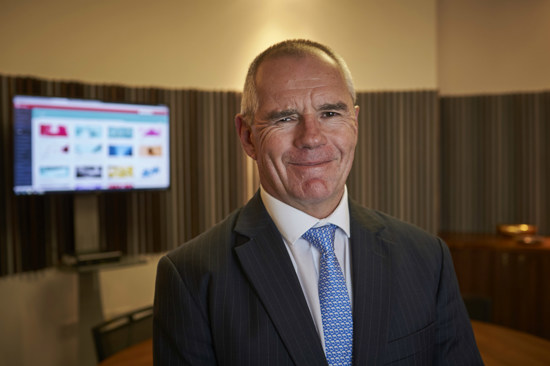 As Deputy Vice-Chancellor (Academic), Steve oversees teaching and learning; research and knowledge exchange; portfolio development; quality enhancement; and quality assurance. He is also heavily involved in improving the student experience, and internationalisation. He line manages the four heads of academic schools (Deans), the head of the Graduate School, and the Director of Teaching and Learning Enhancement. He works closely with the Students' Association, and represents the University on several senior Universities Scotland committees, representing the Vice-Chancellor externally when necessary.
Externally he serves on the UK Quality Code for Higher Education Steering Group; the National Steering Group for GPA Implementation; and the Royal Society of Edinburgh Interdisciplinary Learning Group; and on several senior committees of Universities Scotland. He previously served as the Chair of the Management Board of Scottish Higher Education Employability Forum, and was on the Executive Committee of Million+. He is also a member of the governing body of Fife College.
Steve arrived at Abertay in November 2005 as Head of the School of Social and Health Sciences, having spent five years as Head of Sport Sciences at Northumbria University. He was educated at Rhodes University in South Africa, and has worked at Rhodes, the University of Cape Town, the University of Zululand, and in the UK at Staffordshire University, Edge Hill University, and Northumbria University. He is a trustee of the Rhodes University UK Trust.
Steve has extensive experience of quality enhancement and assurance, research and consultancy management, course development, and teaching and learning innovation. Recent activities at Abertay have included comprehensive curriculum, assessment and portfolio development; research strategy development; leading the REF 2014 planning and submission; leading ELR (QAA) 2016; developing the previous strategic plan; leading Outcome Agreement negotiations with the SFC; submitting bids for additional funding; and refining the Abertay Attributes.
He is still an active researcher, specialising in the ethics of outdoor and adventure activities, and was entered by the university into the recent successful REF submission. He has published widely, in a number of areas including the philosophy of sport, research ethics, sports psychology, physiology, and morphology, and comments on academic matters for the education and general media. He is also regularly approached to present keynote and invited lectures and presentations on educational matters and change management.
A lifelong surfer, he is probably one of the few professors in the UK who brave our chilly waters on a regular basis. He also serves as a crewman in the RNLI. An experienced triathlete, he has been heavily involved as a participant in endurance events and in extreme sports. He played first class rugby in his native South Africa, and is an experienced and successful rugby coach at high levels, both in England and South Africa.