Abertay shortlisted for three Times Higher Education Awards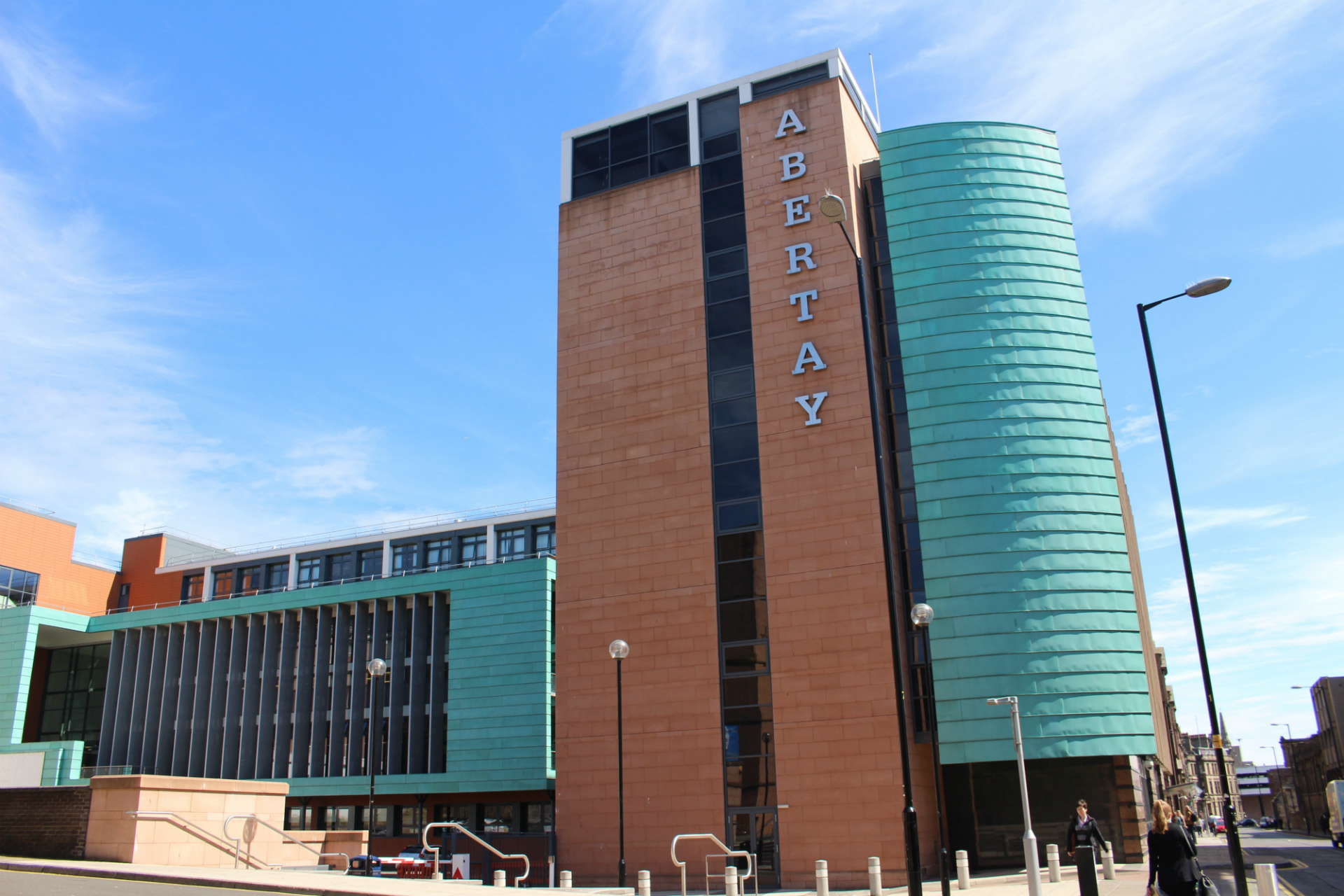 The shortlist for the 'Oscars of higher education' has been announced, with Abertay appearing in three categories.
Universities from across the UK will be represented at the Times Higher Education (THE) Awards - the biggest night of celebration in the HE calendar - taking place at the Grosvenor House Hotel on Park Lane, London on Thursday 28 November.
Abertay this year made three submissions and were shortlisted in the full trio, including Outstanding Library Team, Excellence in Registry Services, and a joint nomination with the University of Dundee for Outstanding Contribution to the Local Community.
The Registry team was nominated on the strength of excellent work including improving the student application process and early adoption of minimum access thresholds to widen access to higher education, while the Library team's bid highlighted the success of the Support Enquiry Zone, a one-stop-shop for all frontline student enquiries at Abertay.
Partnership work by Abertay and the University of Dundee, as founding partners of V&A Dundee Museum of Design, was put forward in recognition of the major transformative impact this flagship cultural project has had on the city.
Abertay University Principal Professor Nigel Seaton said: "We are delighted to be shortlisted in this year's THE Awards. To be selected for this prestigious list is testament to the hard work and dedication of Abertay colleagues, and to the strength of the partnership working between Dundee's two universities."
THE editor John Gill said: "The THE Awards hold a place in the hearts of many in UK higher education and have now been a fixture in the its calendar for well over a decade. I am delighted to say that the 'Oscars of higher education' go from strength to strength."
Hundreds of entries came in from all corners of the UK, with nearly 80 institutions represented on the shortlists.   
Follow #THEAwards to keep up with the event.