Abertay launches partnership with disabled accessibility guide AccessAble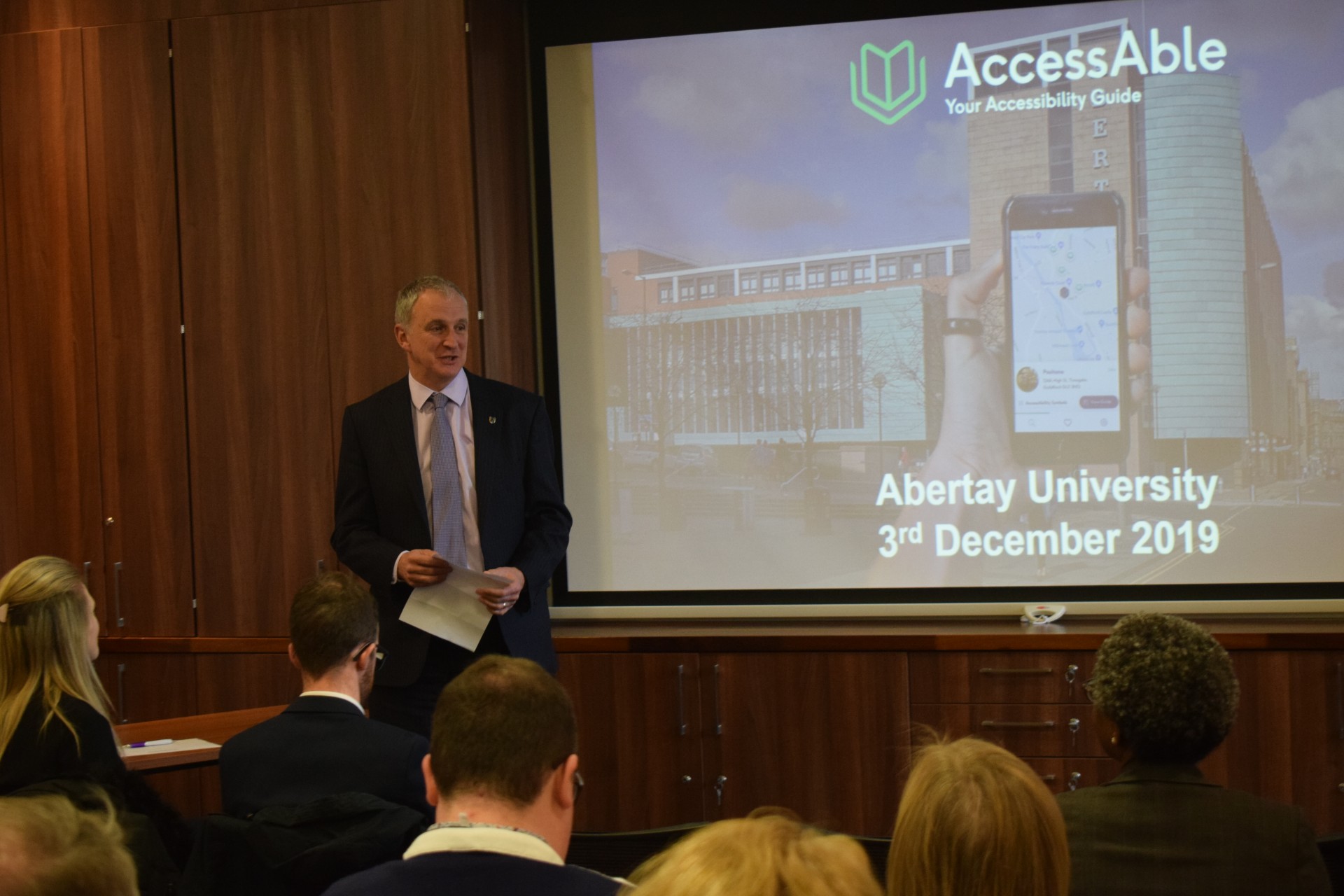 Abertay University has officially become the latest UK University to partner with AccessAble, a national website that creates detailed guides so disabled people and their carers can work out the accessibility of buildings and local areas in advance.
At the launch event, which was held today (December 3rd) to tie-in with International Day of Disabled Persons, Abertay Principal, Professor Nigel Seaton received a special plaque to mark the University's induction to the site, which also features a number of local organisations across Dundee.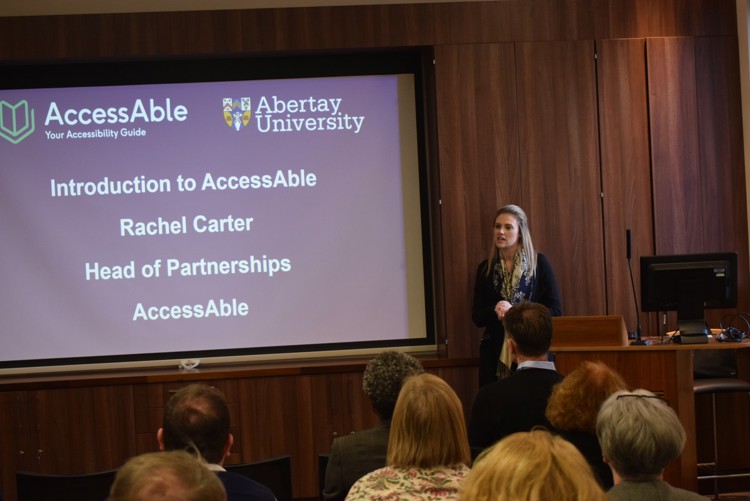 In attendance from AccessAble were Rachel Carter, Head of Partnerships (pictured above), and Jack Higgins, Partnerships Executive, who offered guests an introduction to the accessibility site and demonstration of Abertay's Detailed Access Guides.
The Guides, which cover all of its buildings on campus, including the Bernard King Library, and main Kydd Building, provide Accessibility Symbols so users are aware of where features such as accessible toilets, ramped access, lifts, automatic doors, and disabled parking spaces are available.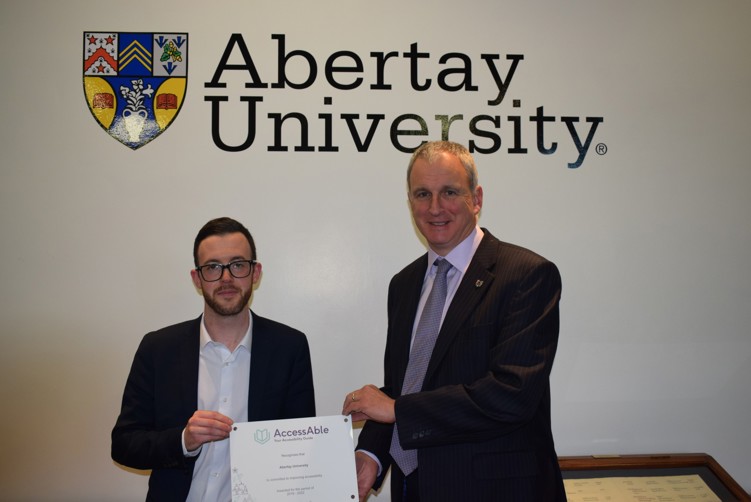 ABOVE: Jack Higgins from Accessable and Professor Nigel Seaton
Professor Seaton said: "Today is International Day of Disabled Persons, the theme of which is "The Future is Accessible", and we are committed to making this a reality by moving as quickly as possible to a campus that is fully accessible to people with disabilities.
"By partnering with AccessAble, we not only now have these helpful Access Guides available for anyone who requires them, but have also had the opportunity to scrutinise the accessibility of all our buildings and common spaces, and look at ways of improving the on-campus experience for all our students, staff and visitors."
To view the guide, visit: https://www.accessable.co.uk/abertay-university