International counselling conference is 'genuine world first'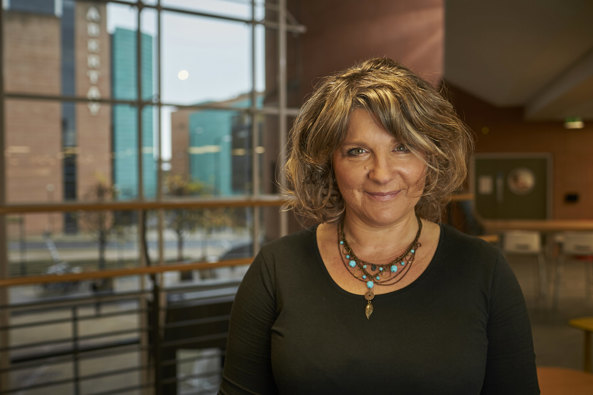 How best to deliver individually tailored help for serious mental health and emotional issues will be the focus of a new international conference in Scotland.
Counsellors and psychotherapists from across the world will attend the 1st International Conference on Pluralistic Counselling and Psychotherapy at Abertay University, Dundee on March 17 and 18.
Covering a diverse range of issues, speakers will travel from Australia, Ireland, Tajikistan, Nigeria and Norway, to take part in the event, organised by the Division of Mental Health Nursing and Counselling at Abertay.
Papers and workshops will present new ideas about counselling for women affected by pregnancy sickness, the benefits of pluralistic group therapy for anxious children and how waiting lists for this type of service can best be managed.
They will also cover therapy experiences of UK Armed Forces veterans who have been treated for PTSD, and the emotional impact of early parental loss or growing up with alcoholic parents.
There will be sessions around abuse and trauma suffered by women, end of life care, responding effectively to people who are suicidal, and on the challenges of language when communicating with young people in counselling and psychotherapy.
The conference will analyse how helpful counselling feedback tools can be from a young persons' perspective, as well as looking at client experience of helpful and hindering aspects of counselling for problematic anxiety.
Conference co-chair and Acting Head of Division at Abertay, Dr Kate Smith said: "This conference is a genuine world first and represents a golden opportunity to share best practice across international borders.
"We are looking forward to welcoming a broad range of international experts to Abertay."
Abertay offers a range of mental health and counselling courses, including preregistration mental health nursing, and a postgraduate programme that trains counselling practitioners.
The University is one of the leading institutions on Pluralistic Counselling and Psychotherapy, which is based on the concept that different people are likely to want different approaches to therapy.
Exploring the full range of issues associated with Pluralistic Counselling and Psychotherapy, the conference will be of interest to both seasoned practitioners and students alike.
Conference delegates attending the conference will take part in a walking tour of Dundee and a conference dinner and ceilidh.