Abertay to host Unlocking Ambition entrepreneur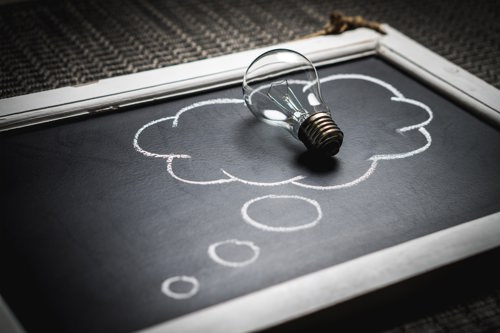 An entrepreneur hosted at Abertay University has been selected to participate in the prestigious £4 million Scottish Government Unlocking Ambition Challenge programme, which attracted entries from across the globe.
Alan Clark is today announced as one of those to become a Royal Society of Edinburgh Unlocking Ambition Enterprise Fellow, receiving a significant cash boost and mentorship to develop his start-up business 'Take Your Marks' - an online resource for schools to improve attainment and health and wellbeing of students through regular in-class physical activity.
Over a year, Alan and the other successful RSE Fellows will receive total grant funding of up £45,000, as well as a maintenance grant and a business development fund.
They also receive a combined £150,000 worth of business training, a dedicated mentor and access to professional, financial and entrepreneurial networks.
Alan's inclusion follows similar success for Abertay lecturer Dr Christos Michalakos and PhD student Tayyaba Nafees, who were both made regular RSE Enterprise Fellows in a separate programme for academics earlier this month.
The Unlocking Ambition programme caught the imagination of a wide range of entrepreneurs, with entries coming from Azerbaijan, India, Lithuania, Malta, Nigeria, Scotland and the rest of the UK.
There are two programmes within the initiative: the RSE Enterprise Fellowship programme for earlier stage start-ups and the Scottish Enterprise scaling development programme for successful SMEs.
Alan said: "We all know that school teachers are stretched. Our online resource takes some of the pressure off school teachers in the classroom when they deliver physical activity.
"I'm looking forward to spending the next year as an Unlocking Ambition Enterprise Fellow to develop the company so that we can make a real difference for school children and improve their attainment and health and wellbeing."
Jamie Hepburn MSP, Minister for Business, Fair Work and Skills said: "Applications for Unlocking Ambition opened in March this year and only three months later, with the addition of the RSE Enterprise Fellowship entrants, this first cohort is ready to begin its journey.
"This demonstrates the appetite for growth and the innovation potential of businesses in, or wishing to locate in, Scotland. 
The RSE, as Scotland's National Academy, encourages the advancement of learning and useful knowledge through projects and activities aimed specifically at enabling the development of new, high-growth businesses based in Scotland.
The Unlocking Ambition programme is supported by the Scottish Government, Scottish Enterprise (SE) and Scotland's entrepreneurial ecosystem.
Fellows will benefit from a tailored business development training delivered to the highest standard of international excellence and significant business development budget enabling them to bring their propositions to market.
Edward Cunningham Chairman of the RSE Fellowship Programme said: "We have the potential and we have the ambition to enable innovation in Scotland's future investment and internationalisation.
"The RSE will draw upon our strengths and multidisciplinary expertise‎ to match the ambition and ingenuity of the Unlocking Ambition programme to work with our new Enterprise Fellows to develop and launch new businesses and help them become outstanding entrepreneurs."