Dare Academy teams ready for Scottish games festival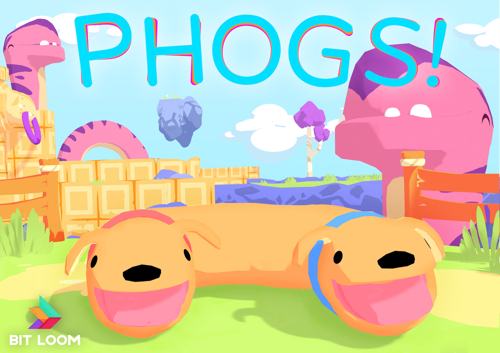 A diverse range of six new prototype games created at this year's inaugural Dare Academy competition will be publicly showcased together for the first time at the UK's newest games festival next month.
Ranging from a slick virtual reality stealth shooter, to a game focusing on dementia, the games have all been created by student teams from Abertay University in Dundee competing for international work placements to China, India and the US.
Each of the studios – Pocket Sized Hands, Bit Loom, 8Bit10, Hypnotic Pigeon, Wee Door and Lavalamp Games – will have professional stands at the fantastic West Ward Works exhibition space in Dundee during THIS Festival - a four-day city celebration of all things games.
The festival comes as Abertay celebrates 20 years since becoming the first in the world to offer degrees in computer games and the Dare involvement is part of a wider programme of celebrations that has been running since January.
Festival-goers and industry professionals will have the chance to try out the games, speak to the creators and give their feedback on each of the prototypes.
The Dare stands will be among a host of others involved in the exhibition element of the festival, which runs from September 8-10.
David Gray of Pocket Sized Hands, whose game Honeypot Espionage has also been nominated in the THIS Festival Design Awards, said everyone on the team was excited to part of the event.
He added: "Dare Academy has been a great experience for us. It's going to be exciting to see how Honeypot Espionage develops in the next few months. We have a lot planned and we are looking forward to showing off more soon."
Abertay is backing all of the Dare teams, who have each been given a £1,000 working budget and will also travel to games conference EGX in September.
The University's Clare Brennan, curator of the Hannah Maclure Centre and a lecturer in Visual Arts Practice is coordinating the Dare stands.
She said THIS Festival would be a great opportunity for the students to get consumer feedback on their games.
"All of the students who have been part of Dare Academy have worked really hard to create, refine and polish their games and THIS Festival will be the first opportunity to showcase these to the public.
"I've been blown away by the quality of the games this year and I urge anyone interested in seeing an array of high quality and thoughtful indie games to come along and check out the Dare Academy stands."
For more information and bookings visit https://www.dctevents.com/event/this-festival/
For more information on Dare Academy visit dareacademy.co.uk