Apprentice-style challenge has international links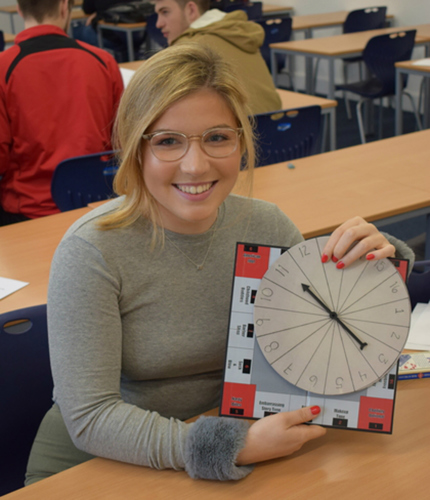 Around 100 students from Scotland, Spain and the US are collaborating on a real-time Apprentice-style marketing challenge.
Teams from Abertay University's Dundee Business School have partnered with counterparts from San Diego State University and Universitat Jaume I in Valencia for the project, tasked with creating prototype board games.
Just like the hit BBC series, the aspiring entrepreneurs have been asked to come up with new concepts, design products and formulate bespoke marketing strategies.
Each team is pitching their game at a foreign market and will receive advice and feedback from their international partners.
While the prototypes won't actually be sold, the marketing plans created will be assessed and count towards students' final grade.
It is the first time Dundee Business School has launched a real-time collaboration on a coursework project with international partners.
Students have been using social media, video conferencing and email to communicate while adapting their games to suit their selected target market.
Abertay business lecturer Dr Nuno Arroteia said the challenge helps give students real world experience of a product launch.
He added: "This project is all about exchanging information across different cultures and experiencing aspects of entering a foreign market.
"Teams have four weeks to think about the game and come up with an idea, then either manufacture a prototype themselves or outsource it to a company.
"It's a great topic because it's a growing market, easy to access and raises understanding of entering a market along with the challenges of communication and delivery in the real world."
The Abertay students have created a variety of games ranging from a scenario where players must escape a prison to a product where children put pyjamas on llamas.
Lecturer in Marketing Dr Ross Curran said: "Marketers, more than ever, are required to work within international contexts, and this module helps prepare our students for the challenges and complexities associated with this."
In San Diego the students will go on to raise money and start up a pre-sales campaign.
For more information on studying marketing at Abertay visit https://www.abertay.ac.uk/discover/academic-schools/dundee-business-school/