Abertay graduate secures top civil service role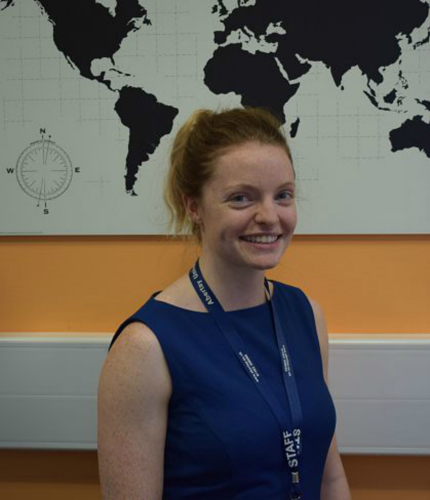 A former Abertay University student is set to take up a post with the coveted Civil Service Fast Stream programme after beating almost 50,000 applicants in a gruelling interview process.
Law graduate Lucy Upton, who currently works in Abertay's Student Advisory Service, begins her first role as a learning associate at HMRC next month.
The 23-year-old from Kirriemuir, who studied at Abertay's Dundee Business School, was among the top tier accepted into the programme, which takes on just a small percentage of applicants each year.
Such is the competition for places that it has taken Lucy almost a year to secure the job, having won through rounds of tests, video interviews and assessments.
She said: "I will be doing two eighteen month placements with the first one at HMRC in Manchester and after that I'll most likely be in London.
"I had to complete a series of online tests for the likes of personality, maths and English with some other exercises and a video interview.
"I then went to Newcastle for an assessment which was more looking at personality traits.
"I've always been quite ambitious and I'm motivated by career progression. The law course at Abertay was really professional and has given me a good grounding and the confidence to go onto this new role."
The Civil Service Fast Stream recruits the "brightest and best graduates" and gives them the skills, knowledge and experience needed to become effective and inspiring leaders.