Honorary Graduates announced for Summer Graduation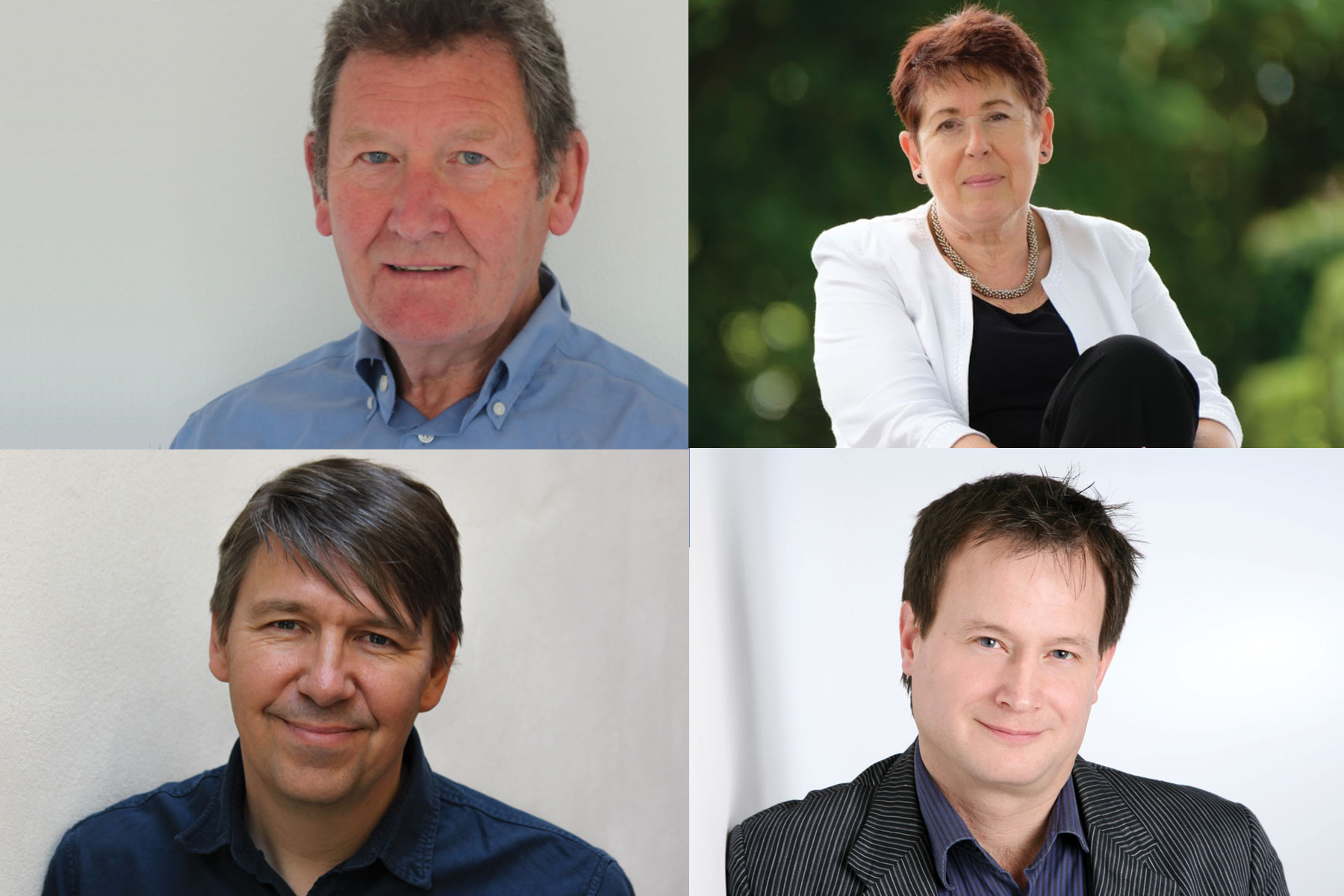 Scots language advocate Matthew Fitt, ScotlandIS Chief Executive Polly Purvis, Psychology professor Bruce Hood and public servant Eddie Frizzell will receive honorary degrees at Abertay University's summer graduations next week.
They will join almost 600 students for morning and afternoon ceremonies at Caird Hall in Dundee on Thursday 4th July.
Students will graduate from Abertay's four academic schools – Design & Informatics; Social and Health Sciences; Science, Engineering and Technology and Dundee Business School.
Professor Nigel Seaton, Principal and Vice-Chancellor, said: "Our honorary graduates have demonstrated excellence in their respective fields and we are very pleased to recognise their outstanding achievements.
"They are role models for our students, and for the University community more widely, and I look forward to welcoming them to our summer graduation ceremonies."
Matthew Fitt is a tireless champion of the Scots language, and has translated several well-known books into Scots, including Harry Potter and the Philosopher's Stone (Harry Potter and the Philosopher's Stane), Roald Dahl's The Twits (The Eejits) and The House at Pooh Corner (The Hoose at Pooh's Neuk).
He is an official Scots translator for the Scottish Parliament, and regularly advises the Scottish Government and local authorities on Scots language policy.
Polly Purvis has been chief executive of digital technology industry body ScotlandIS for the last 6 years, and will retire from the role later this year.
She has spearheaded initiatives to tackle the skills shortage in digital technology and to close the gender gap in the industry, and helped establish digital skills academy CodeClan in 2015. Polly was awarded an OBE in 2017, and last year was presented with the Lifetime Achievement prize at the Scotland Women in Technology Awards.
Bruce Hood is Professor of Developmental Psychology in Society at the University of Bristol, and spends considerable time in science communication as a writer, presenter and public speaker.
He has been a research fellow at Cambridge University and University College London, a visiting scientist at MIT and a faculty professor at Harvard. Professor Hood has a diverse range of research interests including the origins of supernatural beliefs and the science of happiness.
He is a former president of the psychology section of the British Science Association.
Eddie Frizzell is a former senior civil servant who has made an outstanding contribution to public life.
He held a number of high-profile roles, including Chief Executive of the Scottish Prison Service, Head of the Scottish Executive's Transport and Lifelong Learning Department and Budget Advisor to the Scottish Parliament's Justice Committee.
In recent years, Eddie has been Chair of Abertay University's Court, a position he held from 2013 until 2018.
For more information on Abertay Graduation 2019 visit: https://www.abertay.ac.uk/life/graduation/