Prize-winning Abertay developers release first game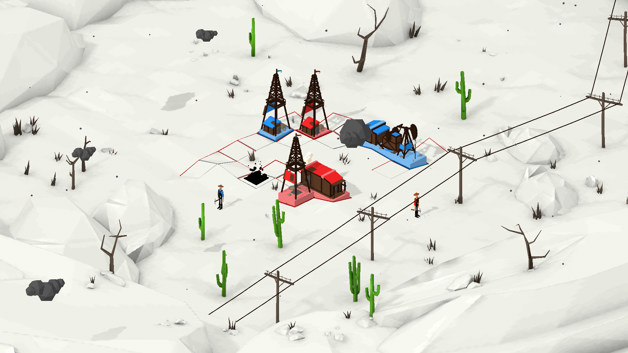 A stylish new take on the classic board game Battleships influenced by Oscar-winning movie 'There Will Be Blood' has hit the digital shelves.
Digital strategy game OIL is a first foray into the market for fledgling Dundee-based developers Wee Door – a two-person team comprising Simon Messer and Josh Hale (below), formed as part of Abertay University's Dare Academy competition last year.
Released today (April 4) for mobile devices and TV platforms, the two-player game is based on digging for oil in early 1900s America, described as 'Battleships with an oil mining twist'.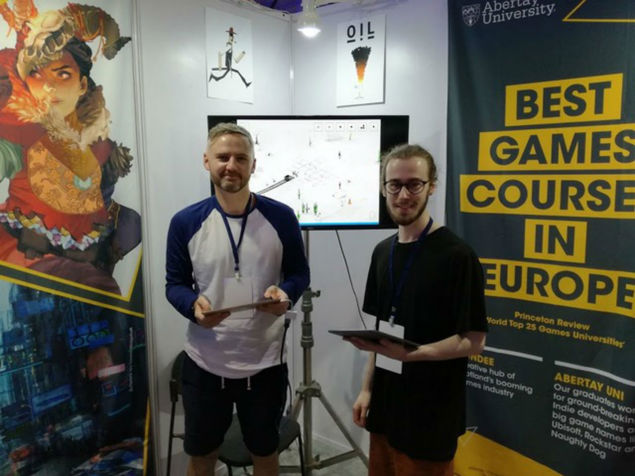 Players share the same play-space and must employ a strategic mining approach to beat their human or computer opponents across 18 beautifully designed levels.
Simon, from Clarkston in Scotland, said the concept for OIL came out of a drive to make a board game for the digital era.
He added: "We were hugely inspired by Battleships and wanted to explore what this classic game would look like with a fundamental change.
"Battleships revolves around two fleets of ships and so it takes place on two separate boards, one for each player.
"Oil mining, however, is a competitive endeavour so we figured that it should happen on the same board where players compete for shared resources.
"This completely changes the dynamics of the game in a way that would be very hard to recreate physically and therefore we feel we reached our goal of making a truly digital board game.
"Throughout development we have aimed to combine this gameplay with a slick user-experience, attention to detail, indulgent interactions and appealing animations.
"Getting the chance to develop and polish OIL through Abertay's Dare Academy was a fantastic opportunity and an ideal way to put into practice everything we have learned through our time at Uni."
Both currently at Abertay, Simon is studying a BA (Hons) Game Design and Production Management, while Josh, 24, from Basingstoke, is studying BSc (Hons) Computer Games Technology.
Oil was one of the finalists of Dare Academy 2017, with the Wee Door duo scooping a stand at the massive EGX games festival in Birmingham, followed by a fully-funded trip to India where they showcased the game to industry.
Boasting three tiers of Artificial Intelligence difficulty, the game can be played in both portrait and landscape mode.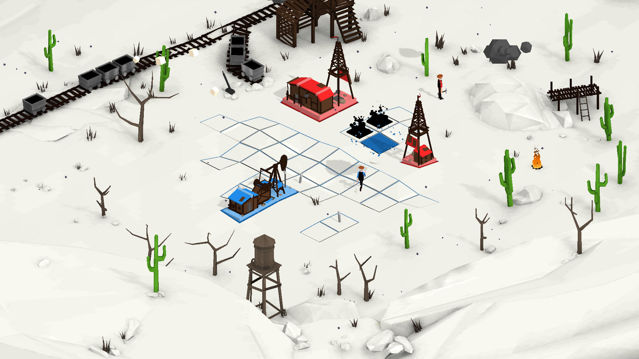 The action does not require an internet connection and is controlled through a simple tap and swipe system, with an intuitive minimalist interface.
OIL is available to download now via iOS and tvOS priced at £1.99.

To study games at Abertay visit https://www.abertay.ac.uk/schools/school-of-design-and-informatics/division-of-games-and-arts