New York games exhibition selection committee announced
We are pleased to announce the selection committee for TECKLE, an exhibition of Scottish indie game talent. Over the last few weeks we have had an open call for submissions inviting indie game and game related submissions from practitioners, developers and students working across Scotland. Our selection committee will soon review these submissions to create an exhibition shortlist of works which will be showcased in New York at Babycastles in April 2020.
Our panel is made up of talented practitioners, academics and curators working at the forefront of video games in Scotland: Matt Barr of University of Glasgow, Lauren Bassam of V&A Dundee, Clare Brennan of Weave by Abertay, Keely Bunting and Timea Tabori of the SGDA. Selection of works will begin in early March with the final exhibition line up being announced on Friday 13th March.  
We are also delighted to announce that we are extending the deadline for submission of works to 5pm on Wednesday 4th March and would love to see students, practitioners, indie studios and academics submitting their digital and analogue game and game related works for consideration for the show. Games, non-games, interactive art, zines, concept art, interactive novels/comics, 3d turnarounds and all game/play related media are all invited to be submitted to help us to create an exhibition which truly showcases the diversity and strength of Scottish talent to the people of NYC. If you'd like to submit, please go here: bit.ly/3bxABaY
The TECKLE Selection Panel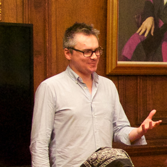 Matt Barr is Programme Director for the Graduate Apprenticeship in Software Engineering at the University of Glasgow. He is a Director and Trustee at the Scottish Game Developers Association. Vice Chair of British DiGRA. Committee Member at BAFTA Scotland. He has recently published the book 'Graduate Skills and Game-Based Learning'.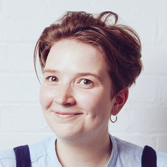 Lauren Bassam is an Assistant Curator at V&A Dundee and in 2019 worked on the Scottish iteration of the Videogames: Design, Play, Disrupt exhibition, which toured from V&A South Kensington. Prior roles include Assistant Producer of the SPACE Art + Technology programme, Events Programmer at Codebase –the UK's largest community led technology incubator, as well as Programme Coordinator for the 2015 Turing Festival. She is passionate about digital culture, design and sociology; and is specifically interested in the role games play in the wider ecology of art-based practices on the internet.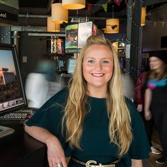 Clare Brennan is an artist, curator and lecturer at Abertay University, and co-founder/co-curator of NEoN Digital Arts, as well as delivering Abertay Universities Weave programming strand. She is interested in facilitating collaborations that bring together art, games and communities to explore experimental, playful and meaningful ways to connect, share and make.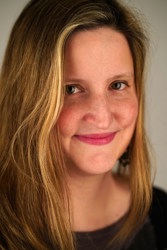 Keeley Bunting is a Senior Game Designer at Outplay leading the design for an unannounced title. Since first joining the games industry in 2005, she has worked in Canada and the UK, and explored a variety of disciplines at companies such as Electronic Arts, Nexon, Microsoft and Disney. While at Microsoft, she was fortunate to have been part of an innovation team which was awarded multiple patents relating to physical-digital play.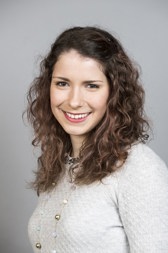 Timea Tabori is a Senior Engine Programmer working with artists, designers and other programmers to develop intuitive and high performing development tools and solutions for world representation and other game engine subsystems. 
Timea is also the Chair of the Scottish Game Developers Association, a volunteer organisation and charity supporting the game development community across Scotland, and she is the Lead Ambassador for Women in Games in Scotland.
TECKLE is a collaboration between Abertay Game Lab, Weave by Abertay and Babycastles.