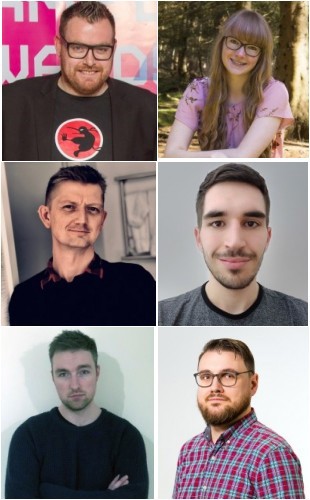 A panel of top games industry judges will decide the fate of this year's Dare Academy hopefuls.
Applications are now open for the annual Abertay University games design contest, which last year led to major critical and commercial success for the competing teams.
A judging panel, including Abertay graduates Jess Hider (Epic Games), Chris Dawson (Earthbound Games) and David Hamilton (Ninja Kiwi Europe), as well as Ben Board (Epic Games), Marc Williamson (Tag Games) and Ross Manthorp (YoYo Games), has now been assembled to run the rule over the class of 2018.
With the application deadline due to close on April 23, the judges' first important task will be to scrutinise all entries and decide which six progress to the hot-housing development stage this summer.
David Hamilton, Executive Vice President at Ninja Kiwi Europe said: "I'm delighted to be a judge for this year's Dare Academy, and if the standard is anywhere close to last year then we should expect big things.
"We are always on the lookout for ways to support up-and-coming talent in the games industry and this competition gives us a perfect opportunity to do just that."
The six finalists will be announced on Friday May 25 with hot-housing beginning on July 9.
Dr Dayna Galloway, Head of the Division of Games and Arts at Abertay, said making the final group would be tough, with a high calibre of entries expected.
He added: "Once again we are thrilled with the level of expertise that our judges will bring to the competition and the finalists.
"All are top industry professionals who know what it takes to make original, engaging and exciting games."
All six Dare Academy finalists will scoop a paid trip to showcase their work at the massive EGX games festival in Birmingham, while four members of the winning team will this year be flown out to the world's biggest games conference, GDC in San Francisco.
For more information on studying games at Abertay visit https://www.abertay.ac.uk/schools/school-of-design-and-informatics/division-of-games-and-arts