Accounting, Finance, and Economics (AFE), is one of three Divisions within the Dundee Business School (DBS), the others being Law, and Business & Management. AFE has a research profile that is inter-disciplinary across its three primary subject areas, all of which lie within two of the Abertay University's research priority areas, namely Society and Environment.
Main Areas of Research
There are currently two main research areas in AFE. The first is governance and corruption, and their impact on gender, inequality, organisational change, and economic growth and development. The team consists of Dr Gonzalo Forgues-Puccio, Dr Bibek Bhatta, Dr Erven Lauw, Dr Anastasia Koulouri, and Dr Mo Yan.
The second theme is carbon, oil and gas accounting, and the effect of renewable policies on financial performance, carbon emission performance and disclosures of firms. This team consists of Prof Reza Kouhy, Dr Aminu Hassan, Dr Gregg Bremner, Dr Anastasia Koulouri, and Dr Abdullah Ahmed. The Head of Dundee Business School, Prof Gavin C Reid, participates in the research activities of both these teams.
AFE has a long-standing tradition of providing both Masters training and postgraduate research support up to the MPhil and doctoral (PhD) level, in areas that lie within the academic staff research expertise in accounting, finance and economics. All these activities are undertaken under the umbrella of the Abertay University Graduate School, to which AFE is a major contributor.
Research Topics
Recent PhD graduates from AFE have undertaken research on the following topics: How do international financial reporting standards affect corporate financial statements? What impact has global energy transition had on oil and gas exports? How does the disclosure of social and environmental responsibility affect stakeholders' perceptions?
The research atmosphere within AFE is inclusive, dynamic, and oriented to practice, policy and impact. For example, a recent project that involved several members of AFE (e.g. Profs Reid and Kouhy, Dr Koulouri) and also researchers from other divisions (e.g. Dr Mouraviev), was sponsored by the British Council. It had two focus areas, namely industrial productivity and energy sustainability. The industry in question was the agricultural sector, and the nation under research scrutiny was Kazakhstan, an oil and gas rich country and a major grain producer, active in exporting from both sectors.
Energy experts and agricultural productivity experts from the UK and Kazakhstan were brought together by the research team from Abertay, for fieldwork and research seminars, exploring new fields of research endeavour. Work included investigating the use of advanced drone technologies for crop scrutiny, sampling, and spraying over large land masses, contributing to grain productivity increases of up to 15% per annum.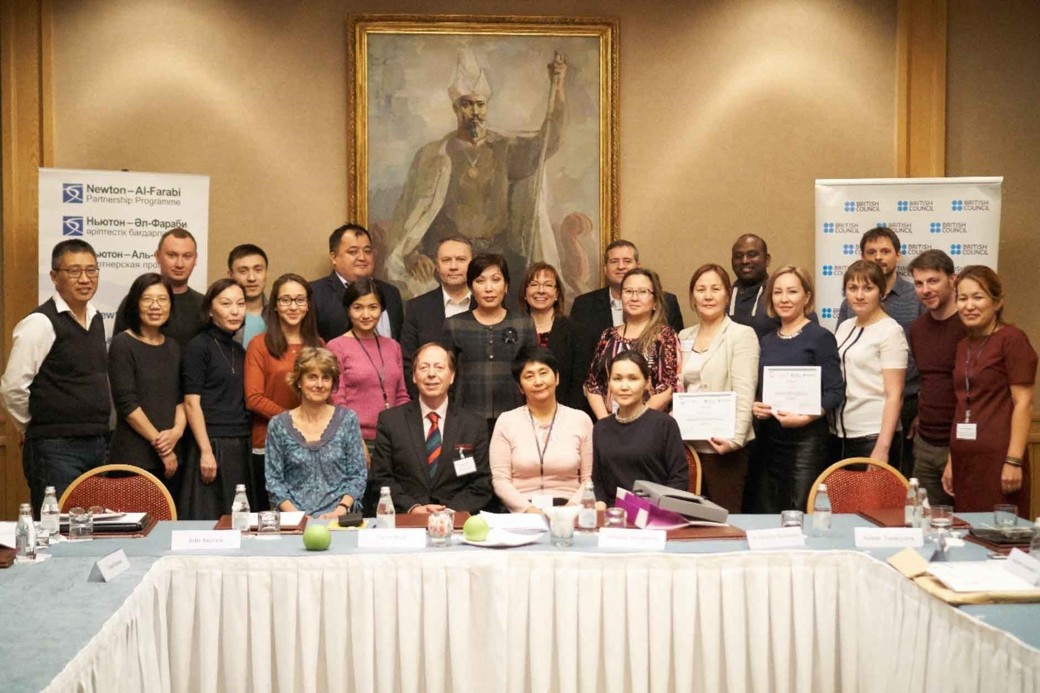 Masters' Programmes
There are currently two Masters' programmes in the Division of Accounting, Finance and Economics. One, more practitioner based, is the CIMA Masters in Accounting and Finance, which develops top level professional accounting and finance skills (e.g. in financial reporting and analysis, performance and project management), which can provide a fast track to CIMA qualifications, but can also provide an advanced skills base for advanced research in accounting and finance.