BREAKTHROUGH Dundee link creates University pathway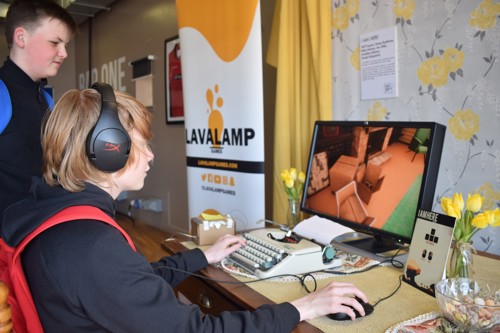 Abertay University and BREAKTHROUGH Dundee have launched an innovative new partnership aiming to transform lives by helping local young people into Higher Education.
Set up in August 2017, BREAKTHROUGH Dundee is a charitable initiative that supports local care-experienced and other vulnerable young people, identified by the social care system, in secondary schools in the city. 
The programme is designed to improve pupils' academic performance and to help them in achieving a positive destination after they leave school.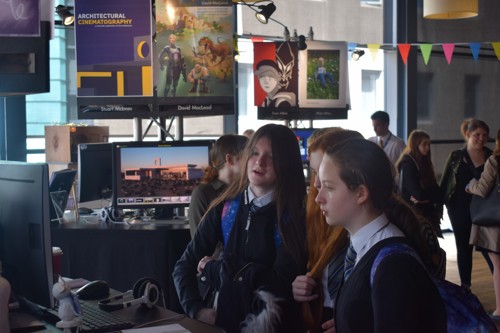 As part of the new agreement, Abertay will initially offer a diverse range of taster sessions to S2-S5 pupils, including a specific focus on helping inform the National 4 and 5 subject choices of those in S2-S3 to support career pathways.
The first of these sessions kicked off on May 15 with young people from BREAKTHROUGH Dundee visiting the Abertay Digital Graduate Show, testing out their own digital skills and taking in the extensive range of games, digital art, sound, animation and programming projects on display.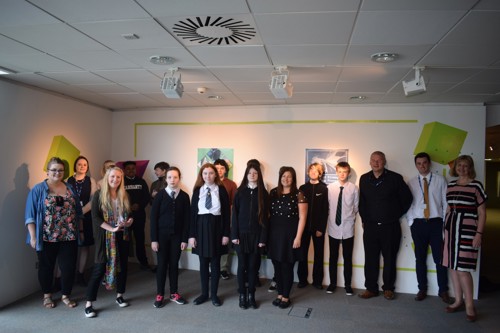 Director of External and Corporate Relations at Abertay University, Jackie McKenzie said: "BREAKTHROUGH Dundee is a superb organisation and has already made a significant difference to the lives of many local young people in need of support and a guiding hand.
"We are delighted to enter this new partnership which I'm certain will lead to transformative opportunities for those taking part, who in return will bring an abundance of untapped talent, drive and creative spark to the University environment."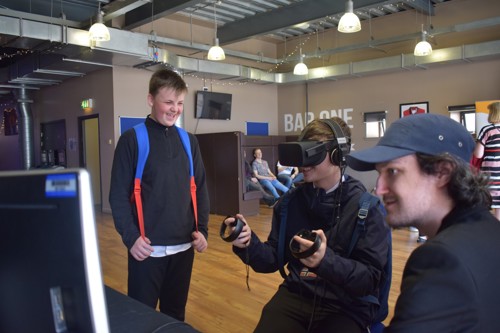 Open days will also be hosted at the University for those in S3 and over, offering an insight into life at Abertay and the wide range of courses and support available.
In addition, this September Abertay will recruit for student mentors to provide up to two years of mentoring support to secondary school pupils in Dundee through BREAKTHROUGH Dundee.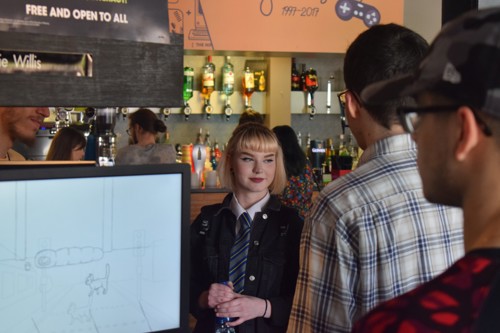 Jenny Paterson, CEO of BREAKTHROUGH Dundee said: "BREAKTHROUGH is thrilled to be working in partnership with Abertay University to offer potentially life changing experiences to young people who are currently engaging with our charity. 
"This is the first of a number of similar important partnerships we plan to forge across Dundee that will open the door to a wide range of education and employment opportunities, fulfilling the lives of young people in the city."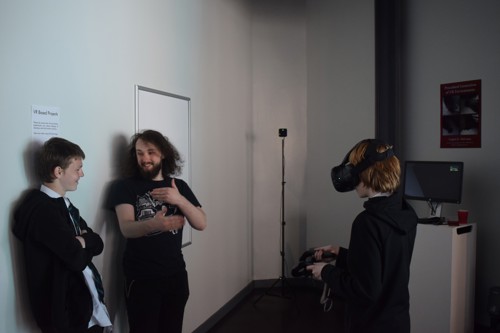 Abertay currently leads the way in Scotland on widening access to higher education and was the first University in the country to implement the Minimum Access Thresholds recommended by the Commission on Widening Access – three years ahead of schedule.
For more information visit www.breakthroughdundee.co.uk