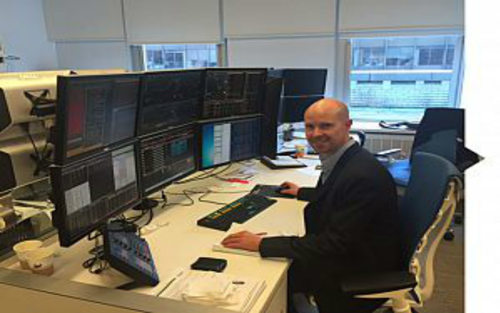 How important was your degree in helping you pursue your career?
Having a Masters degree in addition to a Bachelors degree proved extremely useful and gave me a distinct advantage when competing with others for the same job openings.
PowerGen, who hired me from University, valued the Masters Degree very highly and paid me a higher starting salary relative to my peers.
Engineering degrees in general often offer graduates more opportunities in a wider range of fields including, of course, engineering, but also accounting, sales, trading and other financial disciplines.
Since graduating, can you describe your journey to your current job?
After graduating I joined PowerGen's extensive graduate training program that involved me rotating around the company for two years in different areas.
Early in my career I recognised that I was more interested in building statistical computer models than working with machinery so my career took a turn towards a more office based financial position.
I moved to PowerGen's headquarters and became involved in natural gas and electricity transportation that eventually led to me purchasing physical natural gas for Powergen's vast portfolio.
I became one of the early UK natural gas traders when the natural gas market was liberalised in 1996 and from PowerGen moved to BNP Paribas, a large French bank that specialised in commodity trading.
My eight years there led to me setting up the UK natural gas trading desk in London and then eventually moving to NY as a US natural gas trader.
What was your most memorable moment as a student?
I had many fantastic memories being a student and fully support the notion that your years as a student are the best years of your life.
You leave home for the first time and are forced to fend for yourself but at the same time have all the freedom you could possibly want. You meet many new friends and although it is a lot of work and you have little money, you are in the same boat as your colleagues. The opportunities are unlimited.