Visiting Research Fellow, Strategic Cyber Security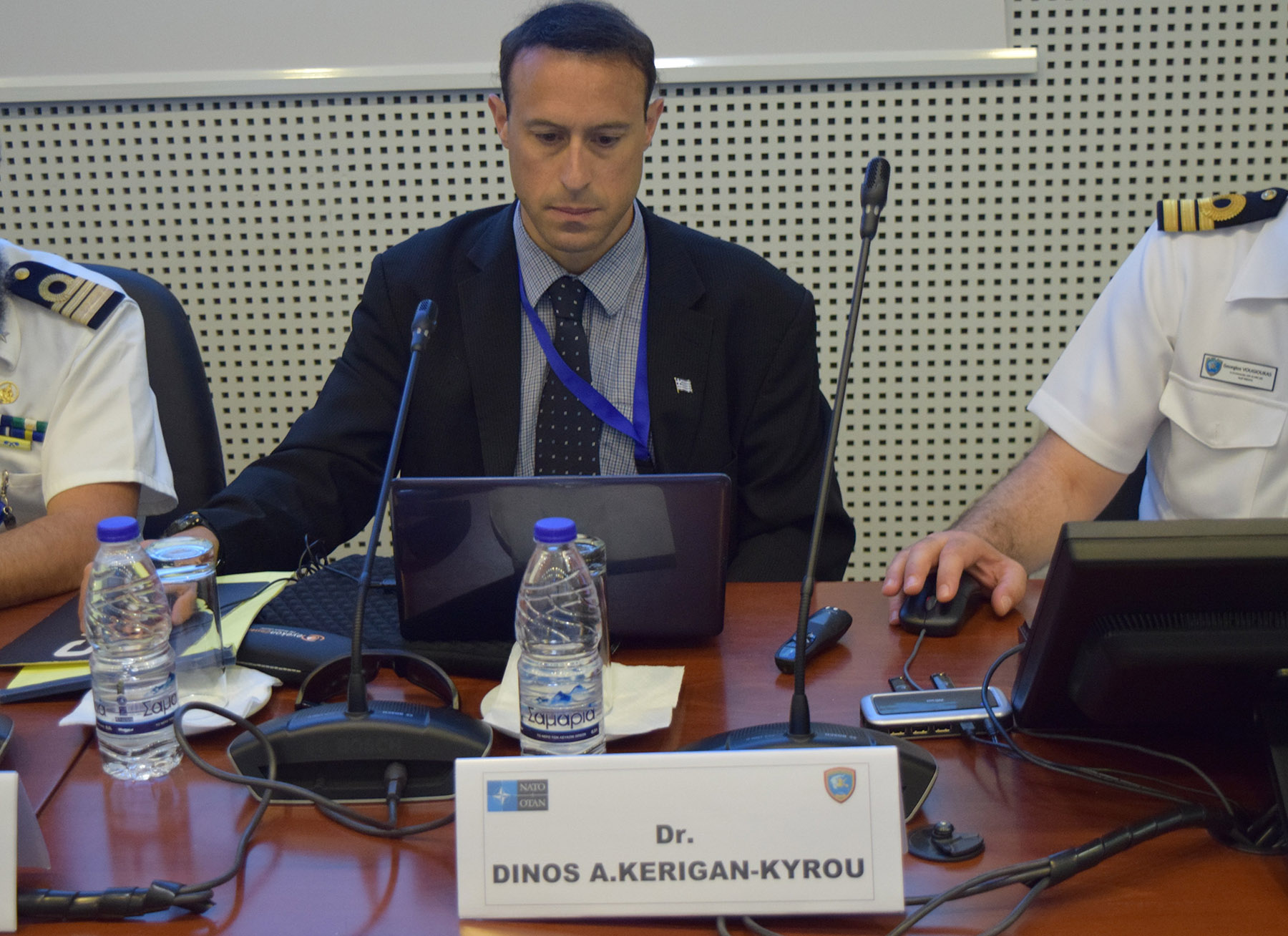 Dinos A. Kerigan-Kyrou focuses on the security of cyberspace, particularly preventing the nefarious use of cyberspace. Dinos is an instructor on the NATO Defence Education Enhancement Programme, based at the Partnership for Peace Consortium, US Army Garrison, Bavaria, Garmisch-Partenkirchen, Germany.
Dinos is responsible for the cyber security training on the Joint Command & Staff Course at the Irish Defence Forces, Military College, Curragh Camp, Co Kildare. He's a co-author of the NATO / PfPC Cybersecurity Training Reference Curriculum, and contributor to the Counter-Terrorism Reference Curriculum. Dinos is on the editorial board of 'Connections' published by the PfPC and US European Command, and on the advisory board of CSARN, the voluntary organisation which brings together police, government, and business to address new and existing threats. He's on the PfPC Emerging Security Challenges Working Group, and has recently been appointed to assist in the development of NATO online 'Joint Advanced Distributed Learning' military education.
Dinos is also a volunteer for the Clinical Human Factors Group healthcare charity, and published the recent CHFG cybersecurity guidance for NHS staff.