The Hack Lab
Our state-of-the-art Hack Lab has been created especially for security work.
Every PC in the Hack Lab is isolated from the main university network, allowing our Ethical Hacking students to experiment with all aspects of ethical hacking in a safe, controlled environment.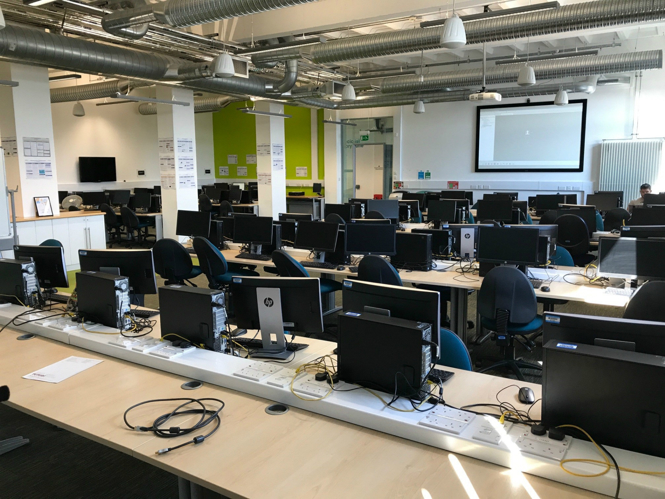 Considering this space is where hackers examine how viruses are made undetectable by malicious hackers, or aggressively exploiting flaws in realistic websites or mobile apps, removing the ability to cripple other networks is crucial.